Your handy gig planner for the months ahead.

Snail Mail
Teenage guitarist and singer-songwriter Lindsey Jordan brings her candid indie hits like "Heat Wave" and "Pristine" to the stage at Rockademy on Oct 11 in support of her 2018 debut album Lush. Tickets are B1,200-1,400 via Ticketmelon.com.
Oct 11, 8:30pm. Rockademy, A Square, Sukhumvit Soi 26, 02-261-3833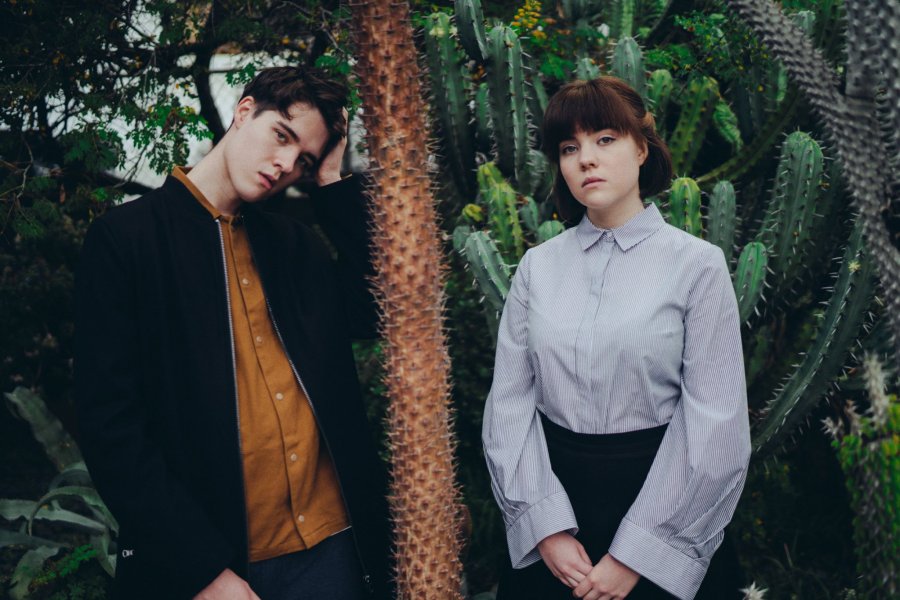 Tennyson
The Canadian brother and sister electronic duo Luke and Tess Pretty, best known for tracks like "Beautiful World" and "Fault Line," return to Bangkok to present their new EP Uh Oh!, which incorporates everyday objects into its sounds. Tickets are B800 at Ticketmelon, B1,000 on entry.
Oct 14, 8pm. Rockademy Thailand, Sukhumvit Soi 26, 02-261-3833.
Bruno Major
The British songwriter, producer and artist, known for soulful and romantic pop tracks like "Easily" and "Just the Same," plays Noma on Oct 20. Tickets are B850 from Ticket Melon.
Oct 20, 9pm. NOMA, RCA Block C, 21/66 Rama 9 Rd., 080-939-7899
The music-streaming giant Spotify is gearing up host its first live music event in Thailand, bringing in Alan Walker (pictured), the hoodie-loving Norwegian-British producer of the 2015 mega-smash single "Faded," and British pop singer Anne-Marie, whose nostalgia-laced earworm "2002" is pretty much inescapable at the moment. They'll be joined by K-Pop sensation Eric Nam and Thailand's own Slot Machine and Wonderframe. Ticket are available via the Spotify On Stage website: B300 for Premium subscribers and B500 for free users.
Oct 20. Centerpoint Studio, Sukhumvit Soi 105 (Soi Lasalle), 02-361-9229.
The 26-year-old Norwegian EDM producer known for his brand of "tropical house" will perform at Live Park Rama 9 on Oct 22 in support of his second full-length album Kids in Love released late last year. Tickets are B2,500-5,000 at Thaiticketmajor from Sep 1.
Oct 22. Live Park Rama 9, 065-509-9080
ADOY
Korea's indie chart-toppers are set to perform alongside local band Safeplanet. Tickets are sold out.
Oct 27, 7pm. Rockademy, A Square, Sukhumvit Soi 26, 02-261-3833.

The Grammy award-winning British crooner makes his Bangkok live debut on
Oct 28 as part of his massive world tour on the back of his latest album
The Thrill Of It All
. Smith rose to recognition in 2012 through "Latch," a collaborative single with electronic music duo Disclosure. His debut album,
In the Lonely Hour
, followed in 2014, blending soul, pop, R&B and a touch of vulnerability in hits like "Lay Me Down" and "Stay with Me." Tickets are
B2,000-6,000
on
Thaiticketmajor
.
Oct 28, 8pm. Impact Arena, Muang Thong Thani, 99 Popular Rd., 02-833-4445.

As part of his Voice Notes tour in Asia, American pop singer Charlie Puth will perform live in Bangkok on Oct 29. Fans can expect to hear funky-pop beats like "Attention" and "How Long" take from his recently released second album, Voicenotes. Ticket presale begins Jul 6 at 10am and full sale on Jul 7 at 10am via
Live Nation
.
Oct 29, 7:30pm. Impact Arena, Muang Thong Thani, 99 Popular Rd., 02-833-4445.

Presented by BEC-Tero Entertainment, the "Young Dumb & Broke" singer will perform at GMM Live House on Oct 10. The tour is in support of the 20-year-old's American Teen album released in 2017, which features R&B-infused hits like "Location," which peaked at number 16 on the US Billboard Hot 100. Tickets are B1,800-2,800 on Thaiticketmajor.
Oct 31, 7pm. GMM LIVE HOUSE @CentralWorld, 8/F, 999/1 Rama 1 Rd.
Bad Gyal
The Spanish singer and producer, who made her name with a viral YouTube cover of Rihanna's "Work," and has since earned rave reviews for her dancehall-inspired reggaeton-pop sounds, brings tracks like "Indapanden," "Mercadona" and "Fiebre" and more from her mixtape Worldwide Angel to Bangkok. Tickets are B500 (including 1 drink) on entry.
Oct 31, 9pm. BEAM, 1/F, 72 Courtyard, Sukhumvit Soi 55 (Thonglor), 02-392-7750.
The Korean indie band renowned for tracks like "Comes and Goes" and "Wi Ing Wi Ing," present their latest album 24.
Nov 2, 6pm. BCC Hall, Central Plaza Ladprao, Phranon Yothin Rd., 02-795-7128. B2,000/B2,800 on Ticketmelon.
The rock/electronic project of enigmatic Japanese multi-instrumentalist Keigo Oyamada returns at Voice Space. Tickets are B1,900-2,200 on Ticketmelon.
Nov 7, 8.30pm. Voice Space, BBD Building, 197 Viphavadi Rangsit Rd., 02-650-6000.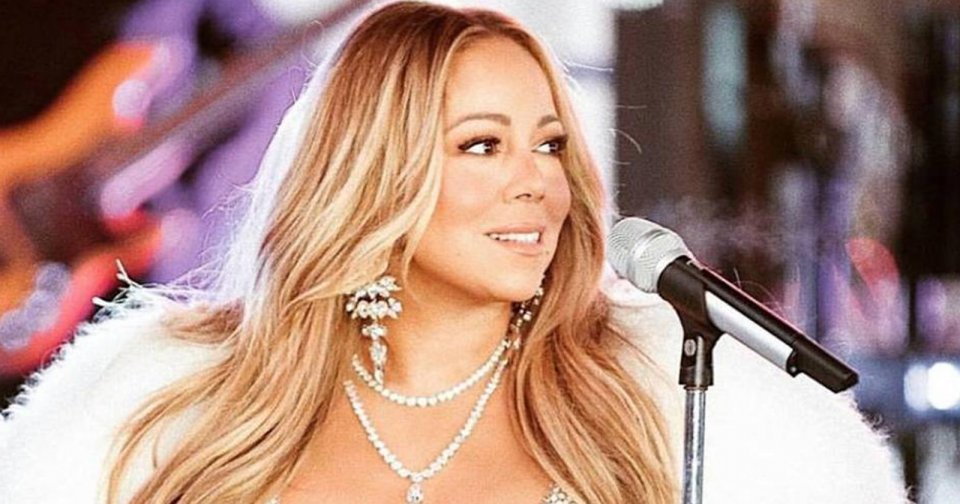 The singer whose wide five-octave vocal range, power and style made her one of the most successful artists of the 1990s returns to Bangkok to belt out all-time hits like "Visions of Love," "Emotions," "Hero" and "Heartbreak." Tickets are B3,500-15,000 at Thaiticketmajor.
Nov 9. Bitec Bangna, Bitec Bangna Hall 106, 88 Bangna-Trad Rd., 02-726-1999.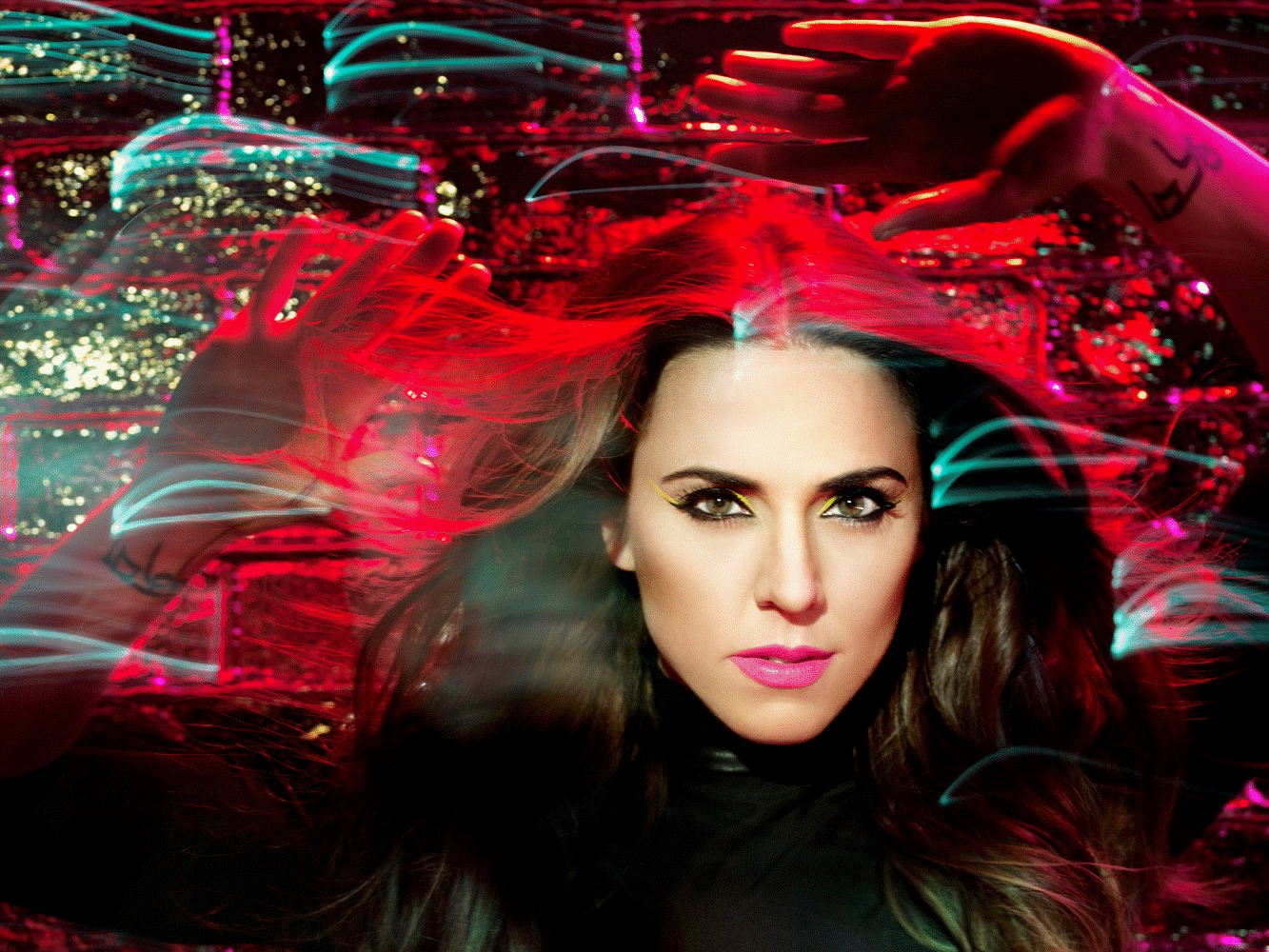 The pop singer, formerly known as Sporty Spice, performs catchy '90s and '00s classics like "Never Be the Same Again," "I Turn to You" and "Northern Star," alongside Spice Girls hits (fingers crossed) and and her latest single, "Room for Love." Tickets are B1,500-7,000 on ThaiTicketMajor.
Nov 11, GMM Live House, 8/F, CentralWorld, 999/1 Rama 1 Rd.
After a sold-out show last May, American dream-pop band Cigarettes After Sex brings its gloomy mix of ambient and shoegaze sounds back to town, including Youtube hits like "Affection" and "K." Tickets are B1,800 available on Ticketmelon .
Nov 13, 6pm. Moonstar Studio, Lad Phrao Soi 80, 02-539-3881.
The Canadian electronic duo of Raphaelle Standell and Alexander Kerby return to Bangkok for the first time since 2014 with their first album since that year, Tenderness. Their new songs based on Raphaelle's experiences over instant messaging and capture the state of relationships in this time of globalization. Get tickets on Ticketmelon at B850.
Nov 16, 9pm. NOMA, RCA Block C, 21/66 Rama 9 Rd., 080-939-7899.
Gig promoters Have You Heard?, Seen Scene Space and music streaming service slash online music zine Fungjai are behind the one-day indie festival, which will take place at Live Park Rama 9 on Nov 17. The lineup announced so far is as follows: The Vaccines (UK), Washed Out (US, pictured), Dean (Korea), Miami Horror (AUS), PREP (UK), Sunflower Bean (US), Oddissee & Good Company (US), Elephant Gym (TWN), Solitude Is Bliss (TH), Wang Wen (CN), Vacations (AUS), Lucie Too (JP), Gym and Swim (TH), temp. (TH) and SOLE (TH). Early bird tickets are on sale now at B2,990, limited at 1,000 tickets only, after which it'll be B3,490—so hurry up and grab yours quick at Ticketmelon.
Nov 17. Live Park Rama 9, 065-509-9080.
Postiljonen
For the second time in Bangkok, the Norwegian-Swedish dream-pop trio perform their Balearic-inspired tracks. Tickets are B850 on Ticketmelon.
Nov 18, 8pm. NOMA, RCA Block C, 21/66 Rama 9 Rd., 080-939-7899.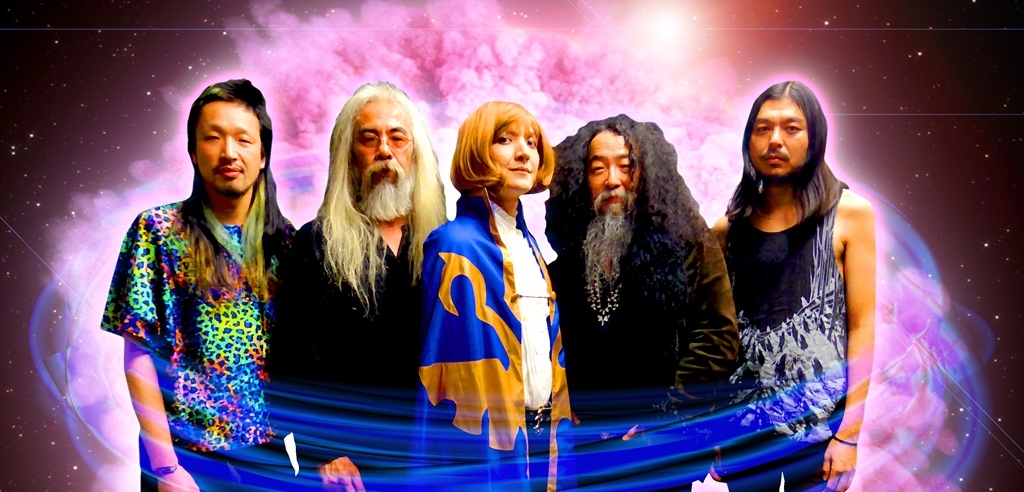 Across three days and nights, various Sukhumvit venues will play host to a stellar lineup of local and international sound and visual artists, including Japan's cult psych-rock outfit Acid Mothers Temple & The Melting Paraiso U.F.O. (pictured), Finnish saxophonist and electronic musician Jimi Tenor; veteran Finnish techno producer Jori Hulkkonen; and Japanese experimental producers Daisuke Tanabe and Yosi Horikawa. Also taking part will be some of Bangkok's most exciting underground musicians: Stylish Nonsense, Chladni Chandi, Desktop Error and Cut the Crab, just to name a few. Early bird tickets for the full three-day festival are B2,000, available from organizer Come On is Such a Joy by following the instructions here.
Nov 22-25. Various venues, including 12 x 12, De Commune, Live Cube (Okinawa Kinjo), Thonglor Art Space and Case Space Revolution (Broccoli Revolution).
Siwilai City Club presents a two-day party dedicated to molam music. Headlining the two nights are Four Tet (Nov 23), the stage name of esoteric British DJ and producer Kieran Hebden (pictured), and DJ Nu-Mark (Nov 24), best known as the guy behind the decks of L.A.'s old-school hip-hop crew Jurassic 5. The two guests will appear alongside a pair of acts that have played a big part in the genre's recent resurgence, Paradise Bangkok Molam International Band and Toomturn Molam Group, who'll welcome to the stage iconic molam performers Angkhnang Khunchai and Kwanjit Sriprachan, respectively. Early bird tickets are B890/day until Oct 15 on Ticketmelon.
Nov 23-24, 6pm. Siwilai City Club, 5/F, Central Embassy, 02-160-5631.
The Canadian singer behind R'n'B-pop smash hits like "I Feel it Coming" and "Starboy" is set to perform in Bangkok on Dec 2 as part of his Asia tour. Tickets start at B2,500 on sale from Sep 1 at Thaiticketmajor.com.
Dec 2. Impact Arena, Muang Thong Thani, 99 Popular Rd., 02-833-4445.
The four-day festival of art, music, food and wellness set to take place this Dec 13-16 will be headlined by British hip-hop producer Nightmares on Wax and drum 'n' bass pioneer Goldie, who'll perform alongside a live ensemble. Joining them will be the likes of rising Chicago rapper Kweku Collins, Thai-Swedish pop singer Sirintip, genre-hopping Amsterdam DJ Young Marco, reggae-loving New Zealand producer and multi-instrumentalist Lord Echo, and Burning Man-approved Fleetwood Mac remix project Fleetmac Wood. See the full lineup here. "Phase 1" tickets start at B3,900 for a Sunday pass or B5,200 for the full four days, and are now available at wonderfruit.co/tickets.
Dec 13-16. The Fields at Siam Country Club, Pattaya.
London's quirky eight-member pop collective Superorganism, led by teenage frontwoman Orono Noguchi, who's backed by globe-spanning collection of international musicians who reportedly bonded over Skype, perform at Live Arena. Tickets are B900-1,290 at Ticketmelon.
Jan 13, 2019, 9pm. Live Arena, RCA, Rama 9 Rd.
Adam Levine and co. bring their smooth, soft-rock to Bangkok for the fifth time as part of their Red Pill Blues tour of Asia, Australia and Europe. Tickets go on sale on Nov 3 starting from B3,000 at Thaiticketmajor.
Mar 9, 2019. Impact Challenger, Impact Arena, Muang Thong Thani.