Choltanutkun Tun-atiruj (Staff Writer)
I write nightlife, which means I get to visit most bars in Bangkok. The one I keep going back to this year is Find The Photo Booth. The cocktails are very neatly done but more importantly I like its fun and easygoing vibe, unlike most fancy cocktail bars that always play jazz (why always jazz, seriously?). I'm obsessed with their Vesper Martini. I order one (or three) every time I'm there—best in Bangkok, hands down! The actual photo booth at the entrance is also fun for taking some photos with friends after a few drinks.
---
Dhipkawee Sriyananda Selley (Staff Writer)
A quiet cafe by day and sophisticated bar by night, I keep coming back to Baby Bar. Come night time, the airy space feels really cosmopolitan, but I find the vibe here friendly and approachable. The bar has a certain sabai sabai and lazy feel to it that makes you feel comfortable enough to have some alone time sipping on cocktails while reading a book, while also being a lively place to hangout and catch up with your friends thanks to its groovy house music. I like its little gimmicks too, like the name of the cocktails—"Not So Innocent" and the quotes on the back of the staffs' T-shirts—"Sassy since birth."
If you like a speakeasy with a creative theme, then you should check out this place. I personally like The Key Room for its handsome, cinematic feel—from the floor-to-ceiling tinted mirrors and dark red walls to the black marble bar top and luminous liquor shelves. The space feels very intimate but not at all intimidating, and I find the bartenders to be genuinely friendly, always keen to help describe each cocktail. The cocktail menu has a nice touch to it, too, with descriptions of where the cocktails are from, the ingredients and how to make them. I like that it's the kind of bar where you can come for a quiet date or even for celebratory drinks with your family.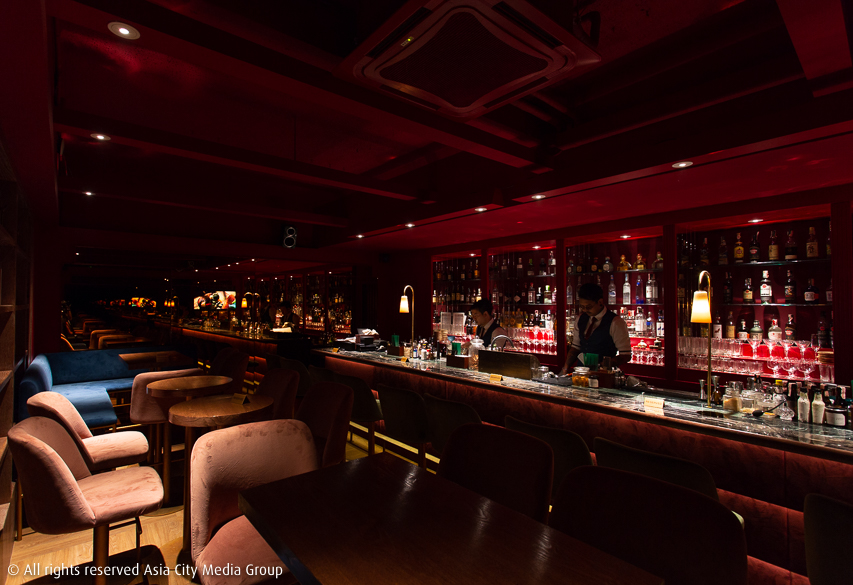 ---
Kankanok Wichiantanon (Staff Writer)
It's never easy to pick just a handful of great restaurants in a forever-in-full-bloom city of food venues, but if I have to, it has to be Sorn—a place where they serve classic, comforting southern dishes with flavors kept so bold and pungent, no compromising on spices whatsoever. The approach to food is very traditional yet so complex, you almost feel like it's more like a construction project than cooking. You almost wonder how anyone could spend this much time making something like this, but it's all these efforts that make their food so fragrant and flavorful, all the while giving you the comforting, familiar tastes of your mom's cooking and memories of your childhood.
---
Megan Leon (Guest Writer)
I have the opportunity to eat out so often that on my days off, I usually tend to look for smaller places that offer comforting dishes. For easy going brunch with friends or family, Ocken hits the spot. I love their play on the egg McMuffin—the perfect dish after a late night. Their mini bagels and gravlax are great for sharing with a group.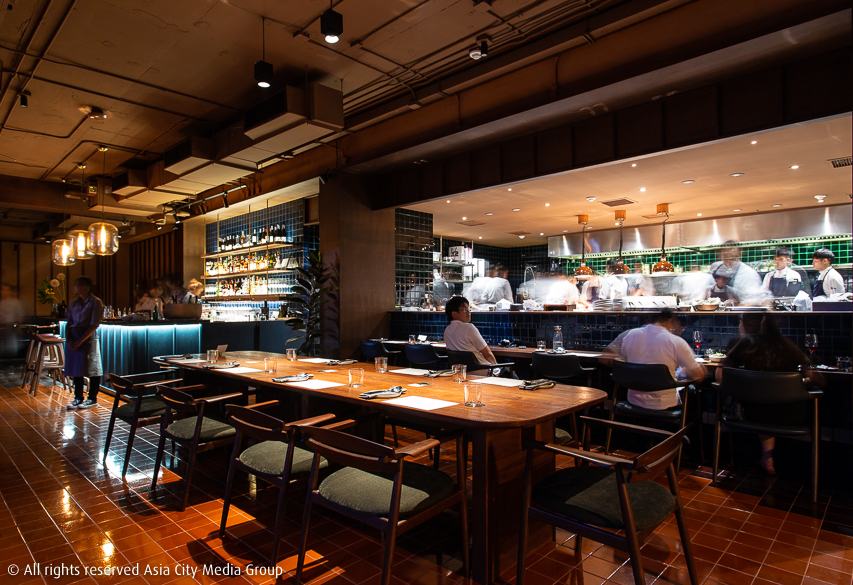 If I'm in the mood for some soul-warming food, I head to iO Osteria for their perfectly toasted focaccia with gooey stracchino cheese and ham—it's so damn good I don't care that this place is located in a mall.
My last fave of the year would go to Funky Lam. I love their pot de feu soup with bone marrow, it's so decadent but at the same time so soothing, with a touch of sourness that balances the rich marrow flavor.
---
Oliver Irvine (Managing Editor)
This southern Thai restaurant off Sukhumvit Soi 22 is everything that's great about Bangkok dining in a nutshell. We spent an evening here tucking into sharp, tangy plates of goong sataw loaded with stink beans, rich and fiery stir-fries of ground pork, and sinfully rich stews of beef and pork belly, all while drinking a ready supply of local craft beers, and the bill was well under B2,000. You simply don't get food like this in other capital cities, in such funky and vibrant surroundings, at these kinds of prices. KlangSuan doesn't just make us love it as a restaurant. It makes us love Bangkok.
---
Supavadee Nitiwong (Intern)
What could be better than having delicious pasta and enjoying amazing views of Bangkok at the same time? Medinii may not have opened in 2018, but I did just discover it, which makes it my favorite place of 2018. I'd even claim they serve the best pasta in town. My personal favorite is the signature angel hair aglio e olio, a creamy pasta made with sun-dried tomatoes, garlic, and hot chili. Lucky for me, I got a table beside the floor-to-ceiling windows and with the friendly vibe and great service, this is the perfect place to indulge. P.S. I love the creme brulee here as well!