Where we've been drinking for the last 12 months.
That was quick. Time sure flies when you're guzzling local brews and Thai-twisted libations. In November our
BK B.A.D. Awards
announced Bangkok's absolute best bars and nightspots. Here are the awesome new openings that lit up the last 12 months.
This rooftop bar divides a beautiful space overlooking Benjasiri Park into two floors and two bars, one with a focus on dark spirits, one specializing in gin, with a drinks menu that's above and beyond the competition.
37/F, Marriott Marquis 99 SukhumvitQueen's Park, 1 Soi 22, 02-059-5999. Open daily 6pm-1am.
Exclusively for Citi credit card members: :
Get 15% discount (except rooftop) Today - 31 Oct 19
Hyatt Place enters the rooftop-bar fray with this no-frills, Benjasiri Park-view venue that's ideal for after-work drinking. All signature cocktails are B280, which in the world of rooftop bars is a steal— try the North Star, a fruity, Plantation Pineapple, pomegratnate and bitters. The list of 30 wines also does not disappoint.
28/F, Hyatt Place, 22/5 Sukhumvit Soi 24, 02- 055-1234. Open daily 5pm-1am.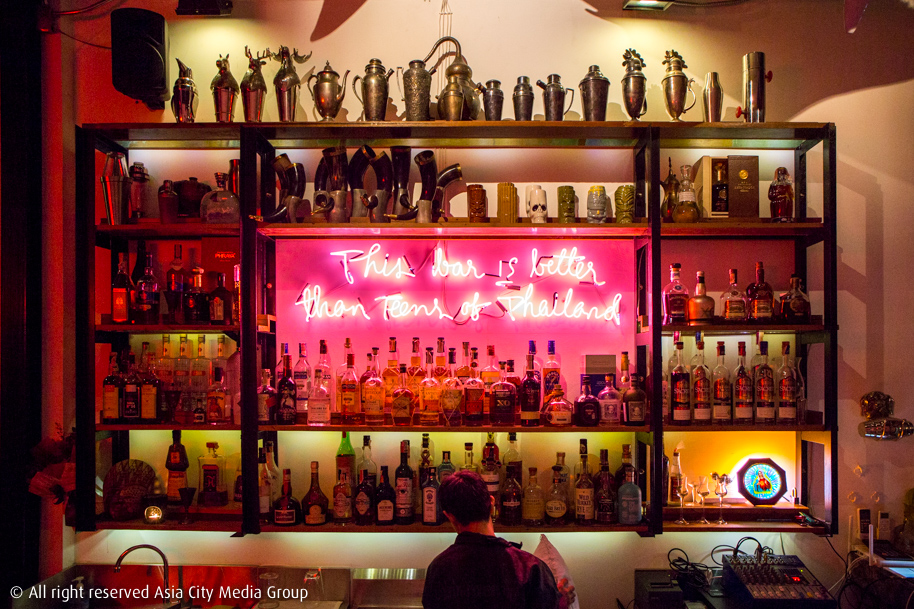 Niks Anuman-Rajadhon, founder of Teens of Thailand, proves Chinatown is still where it's at with this cocktail bar where all the drinks revolve around Thai ingredients. Hidden inside a tiny subsoi of Soi Nana, the narrow space offers only stools at the bar to watch the bartender in action and talk to him about the rare types of wild honey or herbs in your libation.
35 Soi Maitri Chit, 097- 134-4704. Open Tue-Thu, Sun 7pm-midnight; FriSat 7pm-1am.
The folks behind Havana Social and Above Eleven provide refuge from Soi 11's party spots at this casual wine bar atop their French restaurant Brasserie Cordonnier. 150+ labels of wine and dainty French nibbles.
3/F, 33/30 Sukhumvit Soi 11, 02-821-5110. Open Sun-Thu 5pm-midnight; Fri-Sat 5pm-2am.
Exclusively for Citi credit card members: :
Get a complimentary chocolate mousse valued THB 200 when spending THB 1,000 or more / sales slip (limit 1 dish /card / table /sales slip) Today - 31 May 19
The team behind some of Bangkok's most sophisticated cocktail bars—Sugar Ray, Q&A, Thaipioka—is behind this neon-drenched slushie cocktail bar where everything goes down a little too easy. If you're looking for a massive night out, the sort you'll immediately regret come sunup, start with the Slushy Long Island—as potent as you'd imagine.
Arena 10, Thonglor Soi 10, 090-656-0711. Open TueSun 7pm-2am.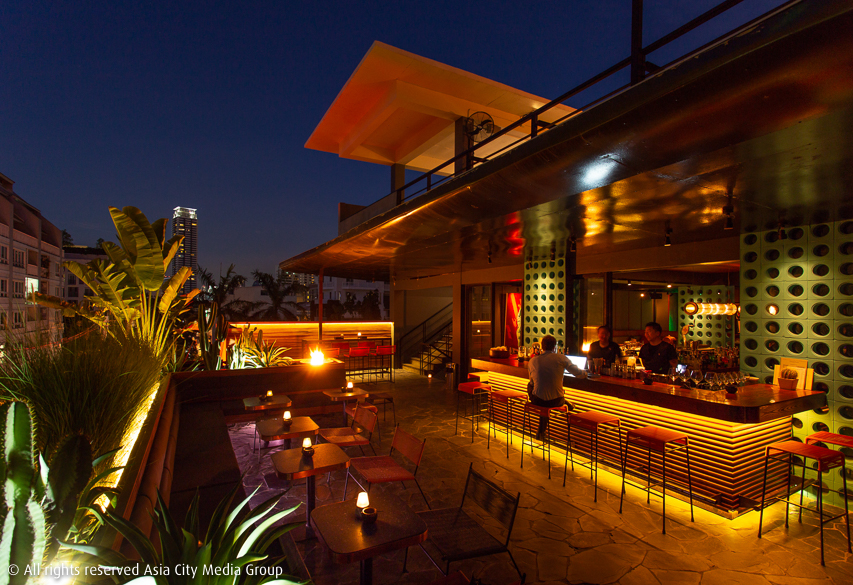 Putting Yen Akat on the nightlife map, this leafy chilled-out rooftop is Bangkok's answer to a mid-century Palm Springs lounge bar. Think dusty firepits, warm-wood seating modules, views framed by palm trees and a list of on-theme cocktails that are tasty and easy-to-down. The atmosphere is something you can't get in busy, crowded Sukhumvit.
4/F, 15 Yen Akat Rd., 083- 437-3515; 02-249-1451. Open Tue-Sun 5pm-2am.
This wine bar serves up carb-loaded dishes, amid rustic-industrial wood, concrete, neon signage and hanging bulbs. To go with that pizza, enjoy a long list of wine or cocktails like the smoothie-like Strawberry Frose.
72 Courtyard, 72 Sukhumvit Soi 55, 02-392-6922. Open daily 6pm-2am.
Exclusively for Citi credit card members: :
Get 2 complimentary Vanilla Sundae cups valued THB 200 when spending THB 2,000 or more /sales slip (limit 2 cups / card /table /sales slip) Today - 30 Jun 19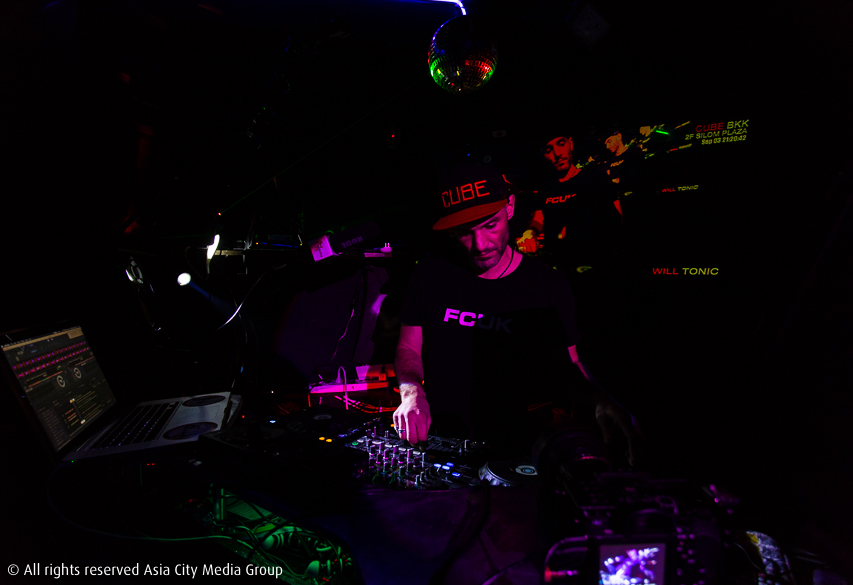 This nightclub is hidden in the run-down Silom Plaza and focuses on everything techno—strictly no EDM. As the name promises, the box-like room is populated with barebones tables and stools. Local names and visiting guests work up a crowd of late-night revelers who probably don't leave the house until midnight.
2/F, Silom Plaza, 491 Silom Rd., 095-252-8301. Open Fri-Sat 11pm-2am.
Swanky EmQuartier dedicates some