Credit: www.facebook.com/seenspace13
Following in the footsteps of its Hua Hin sibling, Thonglor's Seenspace has welcomed fancy Isaan joint, Der. Like its predecessor, Bangkok Der adopts stark monochrome, concrete, and black furnishings for a feel that's entirely different from your usual homely, rattan-dominated northern diner. Fiery and tangy dishes are firmly the order of the day—try the tam lao kung mak yad sai (grilled shrimp and stuffed squid dressed in somtam sauce) and suup nhor mhai (spicy bamboo shoot salad) paired with a frosty beer woon.
Seenspace, Thonglor Soi 13. See full details here.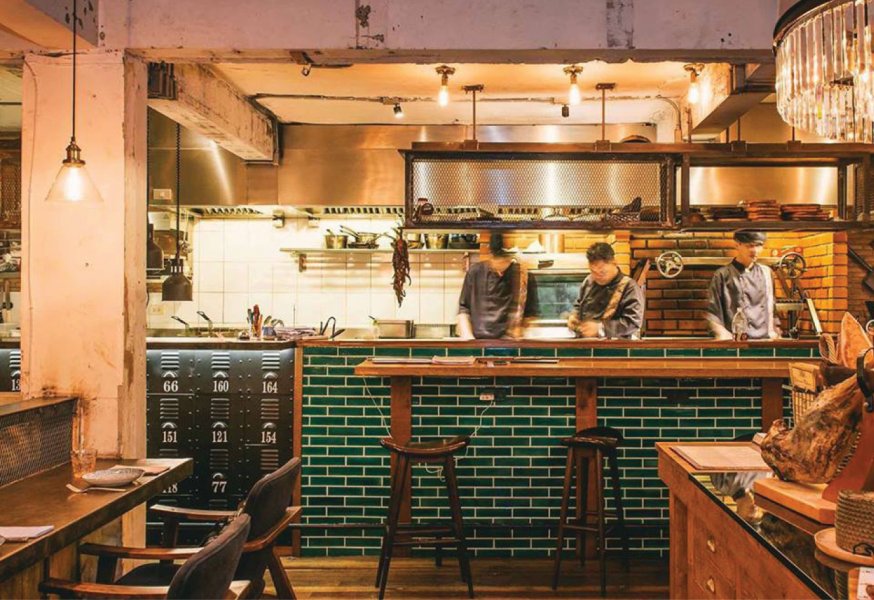 Sitting pretty above thriving Latin-themed party spot Revolucion, Sathorn's new Mexican La Lupita makes no concessions to run-of-the-mill Tex-Mex flavors. Aburst with color, the restaurant's vibrant walls pop with a freshly-painted abstract mural, while tables are adorned with colorful bandana napkins and little Mexican trinkets. Made fresh daily under the watchful eye of Mexican chef Sergio Velazquez, the corn tortillas are deliciously pliable yet sturdy enough to hold the pile of steak confit and guacamole in the Tacos Suaderos and the spicy, citrusy Ceviche Acapulco tastes as if it's been plucked fresh from the Pacific coast.
Sathorn Soi 10. See full details here.
Taking over what was formerly a humble smokehouse near the Charoenkrung-Chan intersection, Mahasan Burnt & Bowl remains under the ownership of one of the original store holders, who've given it a hip turn. Around four or five tables can be packed into the simple, homely living room space, backed by a green tiled wall. Here, locally-sourced meats are served, spanning cooked-to-order charcoal-smoked T-bones, sous-vide grilled cow tongue, braised roasted beef stew and pork steak, as well as a number of rice dishes.
Charoen Krung Rd. See full detail here.
With nothing more than a red noren hanging in the doorway, Mensho Tokyo gives little indication of a ramen pedigree that includes a Michelin plate in San Francisco and a collection of branches in Tokyo where founder Tomaharu Shono has been celebrated for elevating the quality and reputation of a humble bowl of ramen. The 31-year-old calls his ramen style "hyper ramen," and works to improve traditional ramen styles with seasonal and local ingredients of the highest quality. Consequently, Mensho's ramen styles are always evolving and change to match each location, rather than sticking to a single signature. The Bangkok location currently offers three types of ramen: shio (salt), shoyu (soy sauce) and tori paitan (chicken, pork or duck).
Sukhumvit Soi 31. See full details here.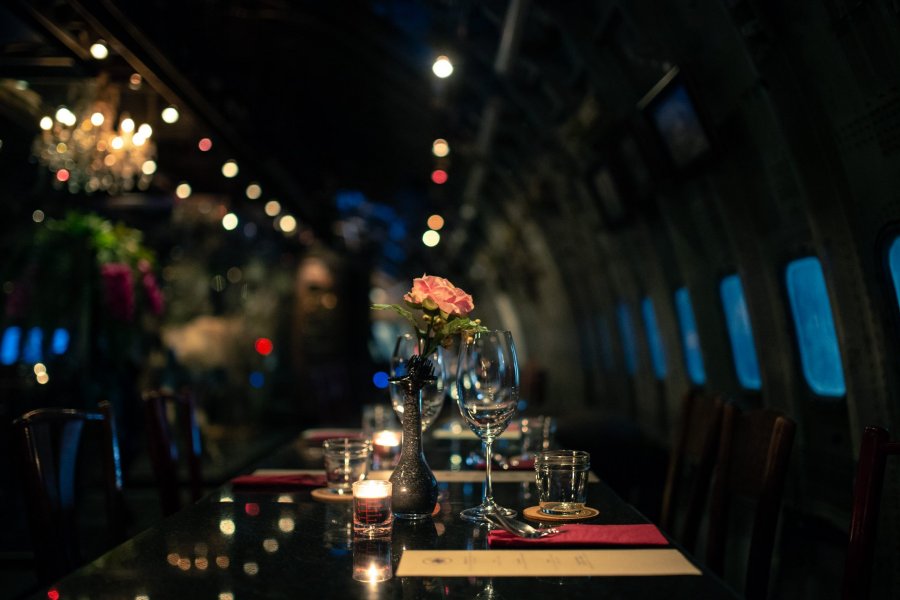 Changchui's long-promised fine-dining restaurant on a refitted airplane is finally open. Na-Oh presents multicultural menus ranging from the five-course "Economy" (B1,500) to the "First-Class" chef's selection (B5,500). Stay tuned for more information.
Changchui, Sirindhorn Rd. See full detail here.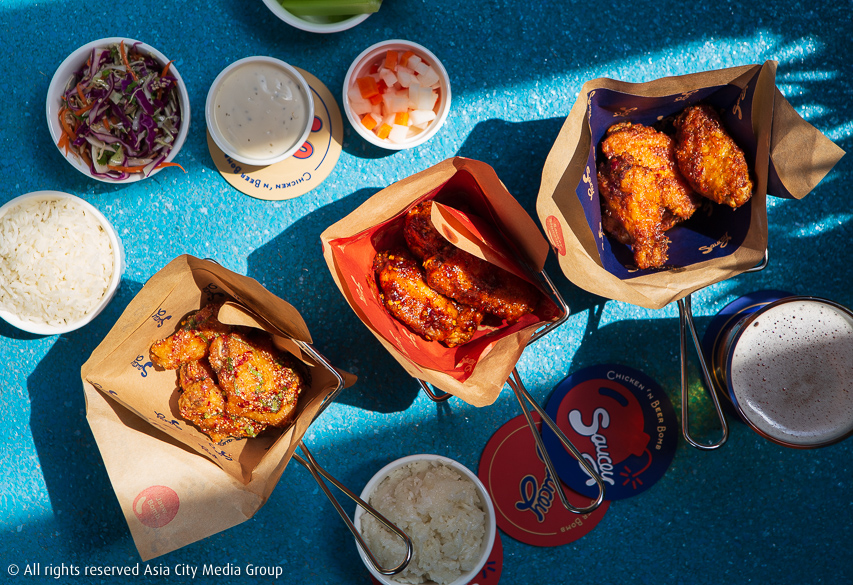 Bringing a dash of beach vibes to the backstreets of Sathorn, Saucey Chicken and Beer Bomb is all about chicken drenched in six saucy flavors: signature (chili paste, garlic, shrimp oil); original (soy sauce, palm sugar); African teriyaki (teriyaki, wild honey, aged ginger); Isan jaew bomb; Seoul sauce (Korean chili paste); and hot BBQ (tomato paste, dry chili, vinegar). Go for the lunch set, which comes with five pieces of chicken, sticky rice, coleslaw and pickled vegetables, or head there after work for vodka slushies and happy hour beers (buy-two-get-one-free) on their beachy, turquoise, palm-fringed terrace.
Sathorn Soi 8. See full details here.
Set in a charming two-story 80-year-old wooden house in the heart of Sathorn, The Yard Restaurant blends east and west in its broad menu, with a particular focus on Hong Kong flavors. Specials span Hong Kong-style crispy pork with mustard and black soy sauce, the Yard's crumbly duck, truffle risotto and strozzapreti lobster. The interior features dark leather banquettes lit moodily by hanging bronze lanterns, with scuffed concrete walls and tarnished wood adding to the rustic feel.
Sathorn Soi 11. See full details here.