For nearly two decades, BK Magazine has been championing Bangkok's dining scene. One of our most-loved (and, yes, controversial) features is our restaurant review page—completely unannounced and paid for by the reviewers themselves (for all the details, see BK Magazine Restaurant Reviews: Your Questions Answered).
Our reviews range from negative to positive and, most contentiously of all, have a star rating. The fifth star is reserved for totally awesome places and, in fact, the four-star rating is also not something we hand out with alarming regularity.
Of our 60+ reviews in the 2018 calendar year, only 13 restaurants hit this benchmark. Among them, you'll get a strong feel for who might make our annual Top Tables list of Bangkok's top 100 restaurants (though it's voted on by a panel of foodies and industry experts that goes beyond our reviewers)
Below you'll find the only restaurants we gave four or more stars, taking into account not only the food but also the service and atmosphere. These range from fine-dining institutions to humble hidden gems. We're sure there's something amazing here for everyone.
---
---
5 stars

Eat Me ★★★★★ (October)
We said: "Our first sweet and creamy mouthful of the oxtail and roasted bone marrow done up in a red curry flavor had us ready to proclaim a bold new direction for Thai food... After all this time, Eat Me serves up a slick package that's conducive to good times, with diligent, five-star service to boot."
Gaa ★★★★★ (January)
We said: "Creative yet grounded, Gaa is one of the most exciting tickets in town."
---
4 stars

We said: "'You cook up a mean pig intestine' might sound like an odd complement to pay a chef, but in the case of 100 Mahaseth's Chalee Kader it's well deserved. After Bangkok went through a disastrous first run at nose-to-tail dining, Kader and his restaurant partner Randy Noprapa brought it back into the fold—this time in a way that doesn't suck."
We said: "Cagette isn't successful because of the magazine menus or the wrinkly sausages dangling from the ceiling. It's successful because the flavors are excellent, the classics are done properly and the portions feel like value. Bangkok take note."
Freebird ★★★★ (February, now closed)
We said: "Freebird is the grown-up culmination of every brunch-leaning, warm-wood-festooned, daytime-friendly dining trend that has swept over Bangkok in the past three years."
We said: "An intoxicating blend of new and old just made for the start of a big night out."
We said: "Vietnamese staples that play it traditional, simple and wholesome—no mashup fusion flavors here."
​​​​​​Read the full review
We said: "The wood-raftered dining room sags with marginally-sloshed customers most hours of the day. They come for carafes of Cotes du Rhone at B780, terrine de foie gras sliced like its going out of fashion, and food comas by way of cream and meat."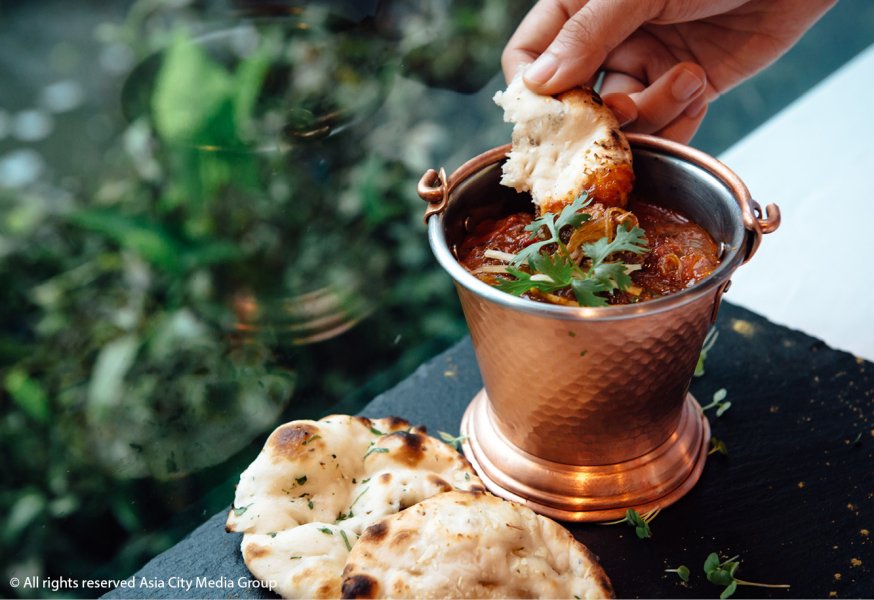 Indus ★★★★ (July)
We said: "This sleek house-and-garden has delighted fans of northern Indian food since 2006 with its no-nonsense versions of some of the subcontinent's most popular dishes: chicken tandoori, dal, butter chicken... and it's little wonder that a table at Indus is still in high demand."
Jua ★★★★ (February)
We said: "Upmarket but wallet-friendly; concise but creative; artsy and effortlessly cool."
We said: "Flavor isn't Klangsuan's only trump-card. You sit in surroundings that are funky and light and hip, and you look at the menu and see prices where the most expensive dish is B400 (a mackerel fillet from the Gulf Coast), and you're left thinking Bangkok really does have its own brilliant, fresh, unique food scene that's good enough to rival anywhere."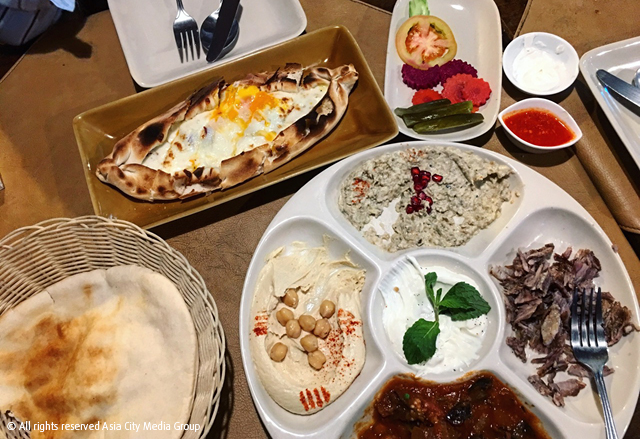 We said: "In Al Rawche, we've found a Lebanese food contender worthy of taking on its popular compatriot, Beirut."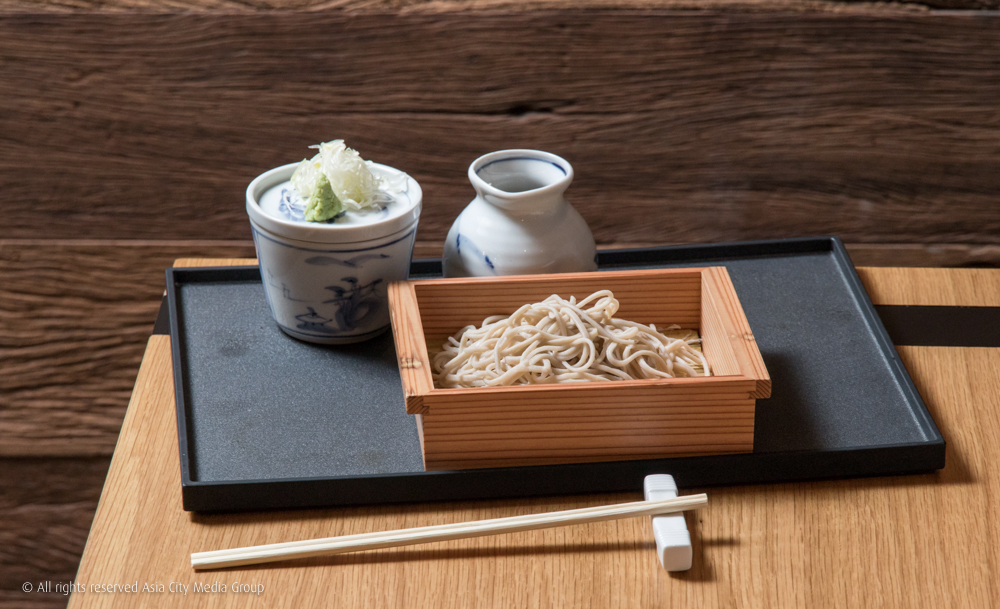 We said: "We can't think of any better soba in Bangkok."