Art, art, art—and that's just the beginning.

Back for the sixth time, the event invites after-hours art buffs to gallery hop Bangkok's art spaces by night. More than 50 galleries across the city will open their doors to the public for free, featuring two nights of special events across Silom, Sathorn and the Riverside on Feb 1 and Sukhumvit on Feb 2. A fleet of 30 dedicated tuk tuks specially decked out by art collective Liv_id will be on hand to provide free transport between venues. Participating venues in the Silom and Sathorn areas include Woof Pack, Speedy Grandma, Sathorn 11 Art Space, Jam, Gallery Ver, Bridge, Most and Alliance Francaise, while Sukhumvit will be serviced by WTF Bar & Gallery, Rebel Art Space, RMA Studio, Tars Gallery, Tang Contemporary Art and S.A.C. Gallery.
Feb 1-2, 5pm. Various locations, see bit.ly/2QPkgTi for details or download the Galleries' Night app (iOS/Android).
Don't miss British photojournalist Yvan Cohen's Chinatown photo exhibition. His work has been featured in Time Magazine and The New York Times, among other publications. With an artist's talk on Sat, Feb 2 from 2pm at RCB Photographer's Gallery on River City's second floor
Feb 1-Mar 31, 10am-8pm. River City Bangkok, 3 Charoenkrung Soi 24. Free.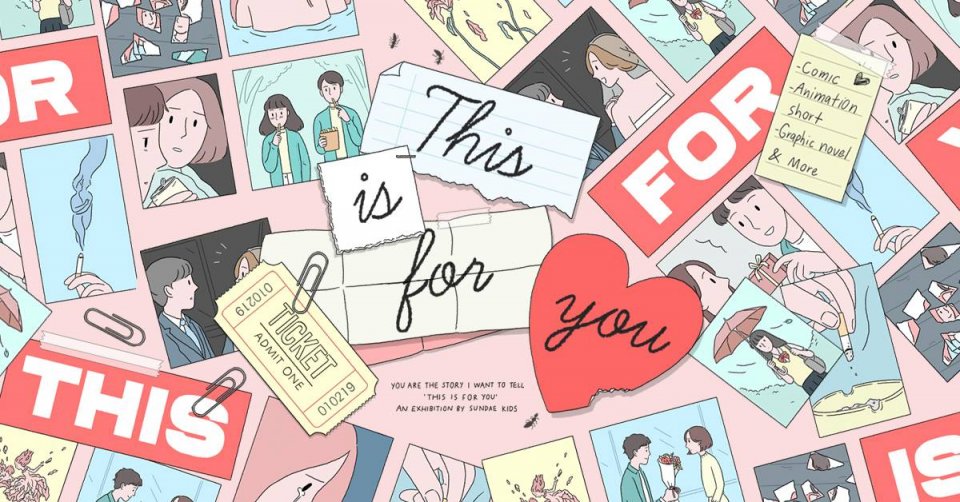 Some things or feelings are special and are only reserved for certain people. This exhibition by the popular web illustrator will remind you of your own special "you."
Feb 1-Mar 3, 11am-8pm. Yelo House, 20/2 Kasemsan Soi 1, Rama 1 Rd., 098-469-5924. Free.
This market gathers together a ton of local artists to showcase and sell their work. Bonus: there'll also be live music from bands like The Whitest Crow and Yanin throughout the weekend.
Feb 1-3, 4pm. House No. 1 Museum, 723 Si Phraya Rd., 02-263-2500. Free.
An art festival by the river will be spread across in six zones, showcasing over 80 artists both local and international.
Feb 1-3, 4pm. The Jam Factory, 41/1-5 Charoen Nakhon Rd., 02-861-0950. Free.
A photography exhibition of British-Thai artist Leo "Singto" Gauvain who died in 2017. His last series was titled Yang Yu, Thai for "Still Here."
Feb 2-24, 6-9pm. Galerie Oasis, 4 Sukhumvit 43, 02-258-7376. Free.
Canadian electro-funk duo Chromeo will make their Bangkok debut with a DJ set that's sure to cover plenty of pre-2000s funk and disco cuts while mixing in variations of their own hit tracks like "Fancy Footwork" and "Night by Night."
9pm, Feb 2. Barbarbar, Arena 10, 225/9 Thonglor Soi 10, 085-253-2000. B500 includes 1 drink, available on the door.
American artist UFO 907 makes his debut in Bangkok with his street art style.
Feb 4-20. Siam Discovery, G/F 989 Rama 1 Rd., 094-132-9431.
A screening of four LGBT documentaries from around Southeast Asia—namely Open from Myanmar, Toms: The Complex World of Female Love from Thailand, Lotus Sports Club from Cambodia, and I Will Speak, I Will Speak from four different countries—followed by a discussion on the topic.
Feb 7, 6pm. Embassy of the Netherlands in Thailand, 15 Soi Ton Son, Phloen Chit Rd., 02-309-5200. Free, please register online before Feb 4 at: Eventbrite.
Shop over 30 local brands and artist booths. There will also be art talks and workshops across the weekend.
Feb 8-11, 4-9pm. Dadfa, Lasalle Soi 33, 096-885-8303. Free.
The techno club which recently banned mobile phones on the dance floor celebrates fours years resident DJs on the decks.
Feb 8, 9pm-3am. Mustache Bar, 544/5 Ratchadaphisek Soi 7, 064-814-5933. Free before midnight, B250 after.
Australian indie/reggae rock band Sticky Fingers are joined by local kindred spirits Srirajah Rockers.
Feb 9, 7-11:30pm. Moonstar Studio No. 8, 701 Ladprao Soi 80, 02-539-3881. B2,000.
The Japanese culture party returns to Bangkok for the third time with special performances from DJ Shuya Okino, DJ Maft Sai and The Paradise Bangkok Molam International Band.
Feb 9, 8pm-2am. Studio Lam, Sukhumvit Soi 51, 02-261-6661. B1,000 at Ticketmelon.
The pool party celebrates its third anniversary with techno and house DJs.
Feb 9, 2-9pm. DoubleTree by Hilton, 18/1 Sukhumvit Soi 26, 02-649-6666. B400 including 1 drink, B800 including 1-hour free-flow drinks.

Books, Thai crafts, and curios go on sale at the Siam Society Auditorium, including plenty of rare, historical items.
Feb 16, 10-5pm. The Siam Society Under Royal Patronage, 131 Asoke Montri Rd. (Sukhumvit Soi 21), 02-661-6470.
Photographers Wongkot "Bryce" Watanasopong and Noppadol Maitreechit capture everyday life on the streets, exploring worlds most people pass by without noticing. With artists' talk on Feb 23, 1-4pm.
Feb 16-Mar 2, Ilford Galerie, 460/8 Surawong Rd.
Another weekend, another pool party anniversary. Get wet in style with a DJ lineup that's still TBA.
Feb 16, 1-9pm. The Westin Grande Sukhumvit, 259 Sukhumvit Rd, 02-207-8000. B400 includes one free drink, VIP packages range B2,900-25,000.
Catch some of Bangkok's rising indie music acts like Southern Boys, Tomorrow No Eat, Windy and YERM at this mini festival.
Feb 17, 7pm-7am. Play Yard, 7/8 Soi Lat Phrao, Lane 3, 085-146 -8017. B120.
WWF presents a photography exhibition on the forested transboundary landscape that spans the Myanmar-Thailand border, showcasing the spectacular beauty, wildlife and ancient communities present in the area, as well as reflecting on some of the threats facing the integrity of its dynamic ecosystem.
Feb 19-Mar 3. 5/F, BACC, 939 Rama 1 Rd. Free
The English electronic music duo known for soulful hits like "Warm on a Cold Night" return yet again to the Bangkok stage with support from the likes of Anna of the North.
Feb 20, 8pm-midnight. Thunder Dome, Thunder Dome Building Popular Rd., 02-833-5252. B1,800-2,300.
The internationally renowned electronic DJ and producer comes to perform mega-hits like "Happier."
Feb 20, 6-11:30 pm. Crystal Design Center, 1420/1 Pradit Manutham Rd., 02-101-5999. B2,000 back zone, B3,000 front zone.
L.A.'s hip contemporary R&B five-piece The Internet make their Bangkok debut.
Feb 21, 8:30pm-midnight. Voice Space, 197 BBD Building Viphavadi Rangsit Rd., 02-650-6000. B1,800-2,000.
Cool down with eight of hours of DJs promising pool party fun.
Feb 23, 1-9pm. SO Sofitel Bangkok, 10/F2 N Sathon Rd., 02-624-0000. B600 includes one drink (B450 early bird), VIP packages B10,000-30,000.