'Tis the month of parties, whether in the park, beside the river or on the boat.

WWF presents a photography exhibition on the forested transboundary landscape that spans the Myanmar-Thailand border, showcasing the spectacular beauty, wildlife and ancient communities present in the area, as well as reflecting on some of the threats facing the integrity of its dynamic ecosystem.
Through Mar 3. 5/F, BACC, 939 Rama 1 Rd. Free.
FAIR: 50th Thai Tiew Thai
The massive domestic travel fair gathers major discounts on flights and hotels all over the country.
Through Mar 3, 10am-9pm. Queen Sirikit National Convention Center, 60 Ratchadaphisek Rd., 02-229-3000. Free.

Hip-hop acts from Asia, the US and the UK including Thailand's Twopee, Rich the Kid, Dynamite MC and more take the stage.
Mar 1, 7-11:45pm. Impat Arena, Exhibition and Convention Center, Muang Thong Thani, Center Hall 5-12, Popular 3 Rd., 02-833-4455. B3,000.
This live contemporary dance and lighting show supported by Bangkok City Ballet and Khopfa Chanpensri explores the relationship between our lives and our body, our feeling and our perception.
Mar 1-3, 2pm; 7:30pm. Bangkok Art and Culture Centre (BACC), 939 Rama 1 Rd., 02-214-6630. B350.
The riverside food fest is back for its second year, gathering together over 40 of the city's top foodie names—chefs, bloggers, food truck pioneers and cocktail masters—for food stalls selling one-off creations and special events.
Mar 1-3. Sermsuk Warehouse, 721 Charoennakhon Rd. B100.
A showcase of white Chinese dolls that have been painted and transformed by Thai activists, politicians and artists to represent things that they believe in.
Mar 1-Apr 12, 10am-9pm. Bangkok Art and Culture Centre (BACC), 939 Rama 1 Rd., 02-214-6630. Free.
Bangkok's biggest outdoor music festival is back for the fifth year with the biggest line-up yet. Headliners include Belgian techno DJ Charlotte de Witte, Kingston-born genre-bending Masego and the UK's electro DJ SG Lewis.
Mar 2, 1pm. Thai Wake Park, 18/4 Soi Sudsawas, Lieab Klong 6 Rd., 086-644-2545. B1,700-2,900 at www.kolourinthepark.com
BK's younger sibling publication—hosts its very first summer market, featuring live music and over 50 vendors offering all types of food, drinks, sweet treats, fashion and crafts. Restaurants will include avocado specilaist Oh! Vacoda, low 'n' slow barbecue purveyor Feed the Beast, American bar-restaurant Dumbo, and the sweet treats and coffee of Nahim Cafe. There will also be a workshop on tea-blending techniques from Som-Chayanit Chaysombat, owner of Orange Tea. Entry is free.
Mar 2-3, 3-10pm. Warehouse 26, Sukhumvit Soi 26. BTS Phrom Phong. Free.
Bangkok's first ever gay cruise party takes place along the Chao Phraya river with live performances from Bangkok's favorite drag queen Pangina Heals and a slew of top local DJs.
Mar 3, 4pm. Bangkok Island, Charoenkrung Soi 57, 084-654-8401. B800-1,400 via www.bangkokisland.com

To mark International Women's Day 2019, this festival presents 10 films that delve into the obstacles women have encountered and the success stories of women in professional industries, politics and other aspects of life. Expect both cult classics—The Craft (1996), Thelma & Louise (1991)—and high-profile newer releases like Matangi / Maya / M.I.A. (2018), a documentary delving into the life of the talented, sometimes controversial, British-Tamil musician Mathangi Arulpragasam, aka M.I.A; and I am not a Witch (2017), the story of a young Zambian girl who is exiled to a "witch camp." There will be a talk with social critic and well-known Chiang Mai feminist author Lakana Panvichai, also known as Kham Phaka, Saturday, Mar 9 at 6:15pm.
Mar 5-10, Bangkok Screening Room, Saladaeng Soi 1, 094-125-9906. B300.
The 22-year-old R&B/soul singer, songwriter, producer and multi-instrumentalist brings his soulful vibe to Bangkok in support of his debut full-length album Something to Feel (2018). Ayres received international recognition for his debut single, "Easy." In 2017, the American musician released his first EP, Drive Slow, which placed number 13 on Billboard's Top 15 R&B Albums of 2017.
Mar 6. RCA Live Arena, 94, 23/92-94 RCA Rd., 098-974-6974. B1,290 at www.ticketmelon.com.
Gastronauts Asia host the second edition of Women in Gastronomy, in which a killer lineup of leading local female chefs and restaurateurs will lead speeches, discussions and a special multi-chef Bangkok street food lunch from talents such as 80/20's Saki Hoshino and The Front Room's Rungthiwa "Fae" Chummonkhon (Mar 8, B1,900), paired with Italian wine tasting (B1,600). On Mar 9, a special six-course Gala Dinner (B4,900 or B6,900 with wine-pairing) will be held by Italian chef Cristina Bowerman of Rome's Michelin-starred Glass Hostaria and Top Chef Thailand winner Chudaree Debhakam.
Mar 8-9, Banyan Tree Bangkok, 21/100 South Sathorn Rd., 02-679-1200.
Ratchaburi ceramist Wasinburee Supanichvoraparch and his German counterpart Stefanie Hering team up to display their respective pottery making-techniques.
Mar 8-30, 10am-9pm. Bangkok Art and Culture Centre (BACC), 939 Rama I Rd., 02-214-6630. Free.
Spend the afternoon partying or chilling by the pool before hitting the club at Levels for an after party.
Mar 9, 1-9pm. The Westin Grande, 259 Sukhumvit Soi 19, 02-207-8000. B400 including free-flow from 1-2pm.
Spanish DJs Alex Ferrer, Road to Mana and Adiero with Nukier to spin techno by the pool all afternoon.
Mar 9, 2-9pm. DoubleTree by Hilton, 18/1 Sukhumvit Soi 26, 02-649-6666. B400 including 1 drink, B800 including 1-hour free flow.
This Brazilian street party promises live salsa dancers, drag queens, Capoeira fighters, Batucada drummers and DJs.
Mar 9, 5-9pm. Havana Social, 1/1 Sukhumvit Soi 11, 087-066-7711. B300 includes one drink.
Maroon 5 frontman Adam Levine took the leap from pop-crooner to full-blown meme with his shirtless Super Bowl performance earlier this month. Plenty of Bangkok fans will be baying for a close-up glimpse of his tattooed torso when the band bring hits like "This Love" and "Girls Like You" to our city for the fifth(!) time.
Mar 9, 2019. Mar 9, 7pm. Impact Challenger, Impact Arena, Muang Thong Thani. Tickets start from B3,000 at Thaiticketmajor.


The Japanese soul pop bands perform live with support from Thai indie soul band Pla Nin Tem Ban.
Mar 10, 7pm. RCA Live Arena, 94, 23/92-94 RCA Rd., 098-974-6974. B1,100 in advance at Ticketmelon or B1,400 at door.
Hong Kong-born electronic music DJ Basic Soul Unit takes the stage for a night of underground techno and electronic jams alongside Persian DJ Elaheh and local DJ Jirus.
Mar 15, 8pm-2am. De Commune, 1/F, Liberty Plaza, Sukhumvit Soi 55 (Thonglor), 088-419-7380. B200 before 10pm, includes one Jägermeister shot; B400 after.
A massive sale dedicated to everything sports, including new product launches and clearance items.
Mar 15-24, 10am-10pm. IMPACT Arena, Exhibition and Convention Center, Muang Thong Thani Popular 3 Rd., 02-833-4455. Free.
Karma Kruise hosts a six-hour boat party on the Chao Phraya river featuring local and international DJ talents Sunju Hargun, Sarayu, Tornado Wallace and Samantha Nicole and more. There'll also be plenty of food and beverages on offer and a pre-party (with free entry for ticket holders) at Safe Room, making a total of 12 hours of music at two different venues.
Mar 16, 2pm. The boat departs from Asiatique, 2194 Charoen Krung Rd., 087-061-1117. Tickets start from B1,200.
How do you define time? Nine artists answer this question through their own fine art.
Mar 16-Apr 30, 6-9pm. 333Gallery, 23 Trok Rongnamkaeng, Yotha Rd., 081-845-1371. Free.
Celebrate Holi with plenty of paint powder and a mix of dubstep and psychedelic trance courtesy of Bangkok's Riddim Syndicate and Pzychobiz.
Mar 20, 7pm-1am. The Overstay, Charan Sanit Wong Soi 40, 064-723-4975. Free.
Loved BK Restaurant Week? This year, we're going one step further. From Mar 21-Apr 7, Top Tables Champions brings together 20 restaurants that are literally Bangkok's Top Tables for incredible deals and unmissable special experiences. Dinners will start from just B1,500++ per person at restaurants where other times of the year you could be waiting months to book—think names like L'Atelier de Joel Robuchon, Sorn, 80/20, Indus, Jua and many more. General booking opens this Mar 4 (though if you signup for our BK Privileges newsletter or use a Citibank credit card you can book from Feb 27). For more, see bktoptables.com/champions.
Grammy-nominated 'clean' comic Jim Gaffigan presents his "Quality Time Tour." The comedian, actor, writer, producer and two-time New York Times best-selling author is one of the world's highest-grossing stand-up comedians and has most recently received recognition for his comedy special 'Noble Ape,' in which he lays his personal life and wife's medical crisis bare.
Mar 22, 7pm. Scala Theatre, 256 Rama 1 Rd., 02-251-2861. From B1,800 at ComedyClubBangkok.com.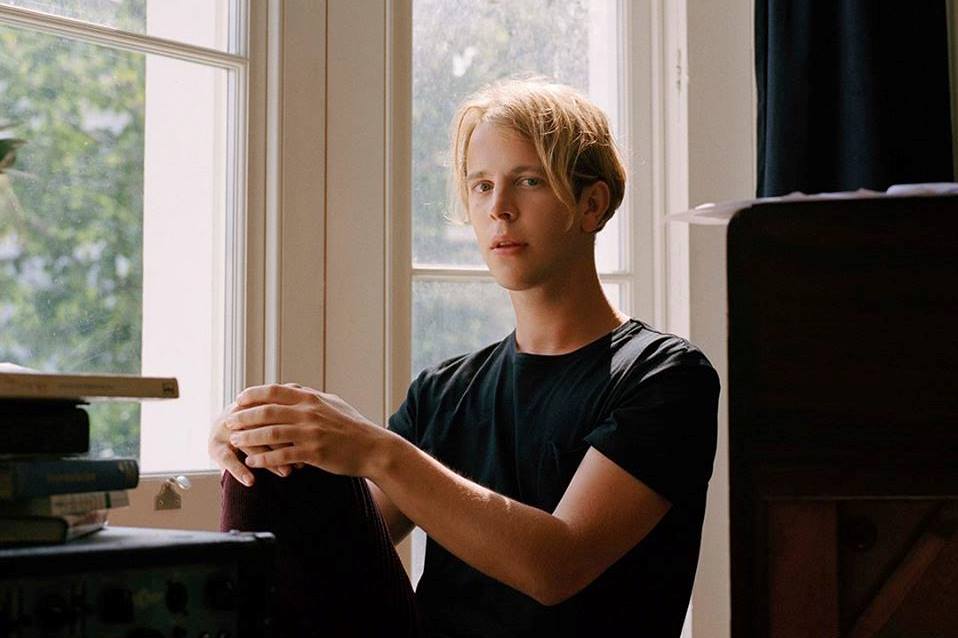 The English singer-songwriter best known for piano-driven singles like his 2012 debut "Another Love" comes to Thailand for the first time.
Mar 27, 8pm. Scala Theatre, 256 Rama 1 Rd., 02-251-2861. B2,300-3,700 via Thaiticketmajor.
The controversial annual elephant polo event has been replaced with this Thai traditional ancient river festival. International teams, including Thailand's Navy Seals, will race down the Chao Phraya River in elephant-themed dragon boats, while an educational art installation from Golden Triangle Elephant Foundation will take place on dry land.
Mar 29-31, 10am. Anantara Riverside Bangkok Resort, 257 Charoengkrung Rd., 02-476-0022. B400-9,000 via www.bangkokriverfestival.com