With bars, shops, gyms and restaurants in shutdown, Bangkokians have been finding creative ways to stay entertained. Here are some of our favorite online events, entertainment and live streams going down right now.
MUSIC & PARTIES
Sway Facebook Giveaway
If you're already missing nights out on Thonglor, then be sure to tune in to this Arena 10 nightclub's virtual event, which will be streamed live on its Facebook page. Attendees will even receive free chicken wings! Simply tune in, request the flavor of wings that you want and send a delivery driver to pick them up.
Mar 25, 8-10pm

Credit: Kolour
Always dreamed of holding a festival in your living room? Well, here's your chance. This weekend, you can soak up Kolour's positive vibes at home, with Miss Ticha of "The Face Season 2" as your host. The program covers everything from yoga and mindset training to cooking and exercise classes, "make your own festival mask" workshops, industry talks and, of course, a huge line-up of livestream guest DJs spinning house, disco, techno and more. On top of that, there will be over B150k of free giveaways, from tickets to Kolour in the Park 2021 to 100 Mahaseth vouchers.
Mar 28-29, 2-8pm. Free, register here
Credit: UNST
Local record label More Rice has joined hands with music event organizer UNST to create a platform for artists to showcase their talents. You can tune in to hear pre-recorded mixes from local and regional crews, accompanied by visuals from local digital designers. Keep an eye on the website for set times and roster—if last weekend is anything to go by, you can expect an awesome line-up of house, synth, techno and electro from local names like Koish, Sarayu and Elaheh.
Mar 28-29, 7pm-1am. Free, though donations for the artists are encouraged!
Credit: RBSO
If you're seeking more calming vibes, be sure to drop by the RBSO's Instagram page for videos of their instrumentalists performing at home.
With the covid-19 crisis, Bangkok's concert scene went from 100 to 0. Luckily, Songkick has compiled a huge line-up of live stream concerts from artists like rising American popstar Max, LA-based DJ Diplo and many more. With show times in EDT, remember we're 11 hours ahead, which might mean some late nights and early mornings to catch your favorite acts.
ANIMALS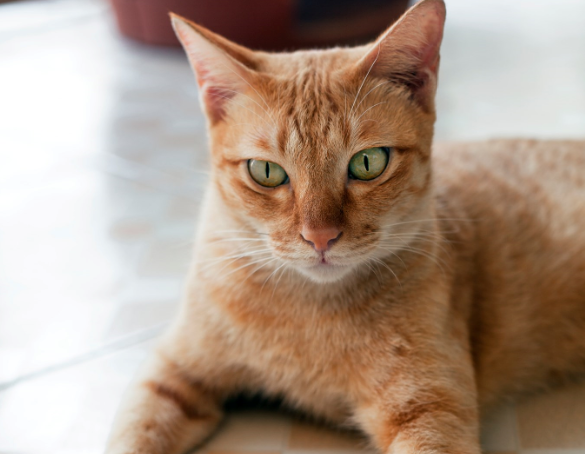 If you missed out on fostering a cat from PAWS Bangkok during quarantine, then tune into their Facebook Live on Mar 27, 3pm, for a peek at what's going down in the shelter.
SPORT
Credit: Tribe BKK
Stay fit at home with free Facebook Live classes like shadow boxing, barre, pilates and stretching (also available in Facebook archive). You can even get an exercise bike delivered to your apartment with the "Tribe-to-Go" initiative, priced at B5,500 for bike and shoe rental, plus B2,000 deposit and location-dependent delivery fees. They will be holding one online cycling class per day for 14 days—sign up via Line @tribebkk or email hello@tribebkk.com.
Check out Facebook Live for a series of free classes ranging from Pilates to Core Personal Training.
Credit: Physique 57
Join free live barre classes with Physique 57's newly-launched "Workout from Home" series, published to Facebook. You can also fork out for their extensive video-on-demand service for just B660/month (promotional price).
COOKING
Tune into the chef of Mia Restaurant's Instagram Story and "Topcookingtips" Highlight for tips on everything from turning takeout leftovers into tasty meals to making breakfast at home.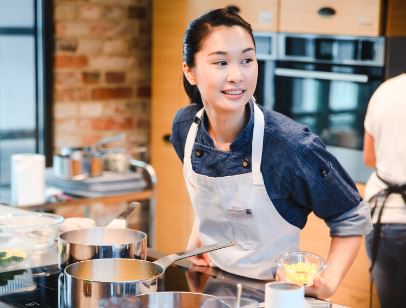 Check out Top Chef Thailand's Tam Chudaree Debhakam, of Baan Tepa, on IGTV for classes on making healthy dishes while you're social distancing.
ART & HISTORY
If you're missing weekends spent browsing Bangkok's galleries, then you can make up for it with virtual tours of some of the world's most prestigious institutions.
Credit: Jeff & Brian / Flickr
Explore more than 60 galleries housing everything from Egyptian sculptures to the Rosetta Stone in the largest indoor space to be covered by Google Streetview.
Credit: Rob Young / Flickr
The Met 360 Project lets you immerse yourself in the US's largest art museum in a series of six short videos.

Credit: Roman Boed / Flickr
From the Tudor to the Victorian galleries, you can explore the historical works at the UK's National Portrait Gallery in 360 degree tours.
Credit: Daniel Zimmermann / Flickr
Explore Van Gogh's most famous paintings alongside drawings and letters in galleries and 360 degree tours.
Discover more on Google Arts & Culture
---
Stay tuned for updates!