The ultimate guide to what to do in Bangkok this weekend.
Thursday, Nov 15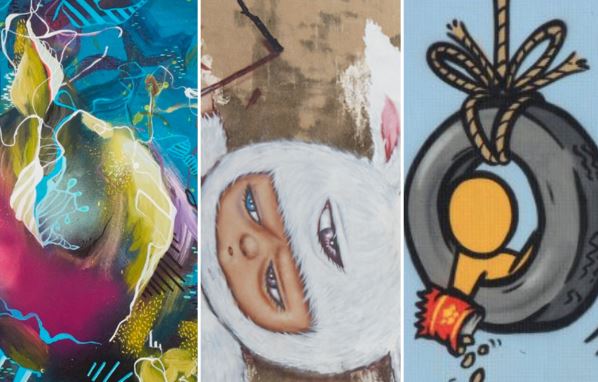 Alex Face STREET - Julia Benz,
and
Jace
An urban art event that will enliven the streets with graffiti artists from France, Thailand and Germany, as well as DJs, VJs and hip-hop dancers to encourage exploration of the city.
Nov 15-Dec 1. Various locations (see Facebook for details).
One of the most influential DJ in Indian's hip hop scene takes over the dance floor with support from DJs EThemiz, Mizz G, The Next Level band and Sugar Babes dancers.
Nov 15, 10pm. Sugar Club, Sukhumvit Soi 11, 061-391-3111. Men B300, Women B200 (each includes 1 drink).
Celebrate the third anniversary of Soi 11's Cuban-themed bar with live music from London-based band Entourage and DJs Pepe and Ven Meister. Free-flow drink from 7-9pm.
Nov 15, 7pm. Havana Social, Suukhumvit Soi 11, 061-450-3750. Call 0614503750 for the entry code.
Italian photographer Renato D'Agostin showcases his works exploring the relationships between the architecture and people,
Nov 15-Dec 10, 6pm. Leica Gallery Bangkok, 2/F, Gaysorn Village, 02-656-1102.

Whal & Dolph
Four new artists on the What The Duck label perform live: Mints, BowkyLion, Plastic Plastic and Whal & Dolph.
Nov 15, 7pm. Goose Life Space, Phahon Yothin Rd. Entry free following more details on Whattheduck.
Hardcore sounds from five bands: Toilet Warriors, Ajin, Yoga From Hell, Freeman and Gamnad737.
Nov 15, 7pm. De Commune, 1/F, Liberty Plaza, Sukhumvit Soi 55 (Thonglor), 088-419-7380.
---
Friday, Nov 16
Beam's music festival is back for its second year, bringing genre-hopping headliners, from British deep house DJ Hot Since 82 and French electro-house DJ and producer Busy P, to Atlanta's hot up-and-coming rapper MadeinTYO, as well as many familiar Bangkok names. There will also be a molam stage by Studio Lam, an Auntys Haus pop-up streetwear stall featuring merch collaborations between Beamfest and Street X, and Mediterranean food from Appia (Nov 16), Vietnamese by Myanmar-based Rau Ram (Nov 17), and BBQ from Meat & Bones (Nov 18).
Nov 16-18. 72 Courtyard, Sukhumvit Soi 55 (Thonglor), 02-392-7750. B700/day on Ticketmelon.
The Canadian electronic duo showcase their latest album, Tenderness, which captures the state of relationships in a globalized world.
Nov 16, 9pm. NOMA, RCA Block C, 21/66 Rama 9 Rd., 080-939-7899. B850 on Ticketmelon.
Viennese DJ Makossa together with MC Sugar B join Australian DJ Kofty to light up the dance floor. Support from the disco and vintage DJ Jaydubb Disco Robot.
Nov 16, 9m. 12 x 12, Soi Tararom 2, Sukhumvit Soi 55 (Thonglor), 094-260-4713. B250.
Light installations from Prem Lapuvanart and Toeifu Unfound, joined by music from DJ duo Jirus and Benzee, bands Govinda Bhasya, Game of Sounds, Møle The Explosion and Vimutti.
Nov 16, 6pm. Faculty of Achitecture, King Mongkut's Institute of Technology Ladkrabang.
A traditional Japanese festival promising food, music and shopping.
Nov 16-18, 11am. K-Village, Sukhumvit Soi 26, 02-258-9919.

Photo from Suwannee Sarakana
Suwannee Sarakana's paintings portray people and animals sleeping. With silent auction for Chaipattana Foundation.
Nov 16, 2018-Jan 9, 2019, 11am. The Baan Borneo Club and Louie's Tiffin Grill, 137 Pillars Suites & Residences Bangkok, Sukhumvit Rd., 02-079-7000.
This Nov 16-17, The Westin Grande Sukhumvit is teaming up with Oskar Bistro to combine legendary pool party and French comfort food. This Nov 16 from 10pm, Oskar Bistro transforms from its usual dining space into a dance floor. If you are looking for more poolside action, mark Nov 17 from 1-9pm on your calendar to experience eight elevated hours of entertainment revolving around the pool stage at the Westin Pool Party. Between the two venues there'll be a DJ swap and cocktail & dish trade-off. Saint-Tropez Getaway Package is available at B6,000 here.
Nov 16, 10pm. Oskar Bistro, Sukhumvit Soi 11, 097-289-4410. Free entry.
Nov 17, 1pm. The Westin Grande Sukhumvit, 02-207-8000. B400 (Includes a drink).
---
Saturday, Nov 17
A series of screenings (Zodiac, The Social Network, Fight Club, Seven, Panic Room) focusing on contemporary filmmaker David Fincher.
Nov 17-25. Bangkok Screening Room. Sala Daeng Soi 1, 094-125-9906. B200 on bit.ly/2L0W95h.
Award-winning British comedian Carey Marx supported by South Africa's "awkwardly relatable" comic Tsitsi Chiumya.
Nov 17, 8pm. Westin Grande Sukhumvit, 259 Sukhumvit Rd. From B500 on ticketflap.com/B800 on the door.

The Vaccines
Have You Heard?, Seen Scene Space and Fungjai present a one-day indie festival, featuring The Vaccines (UK), Washed Out (US), Dean (Korea), Slowdive (UK) and many more.
Nov 17. Live Park Rama 9, 065-509-9080. Limited Phase 1 tickets B1,745 on Ticketmelon.
DJs Maft Sai and Chris Menist spin a rare back-to-back set focusing on vinyl-only luk thung and molam alongside a host of music from across Southern Asia, East and West Africa and the Caribbean.
Nov 17, 9pm. Studio Lam, Sukhumvit Soi 51, 02-261-6661. B200.
Experience an open-air screening of 11 underground films from both Thailand and abroad (all with English subtitles), supported by Noise Market and Dadfa. Check out the schedule on the Facebook event page. First film starts at 7pm. No seat reservations.
Nov 17-18. Dadfa, Lasalle Soi 33,096-885-8303.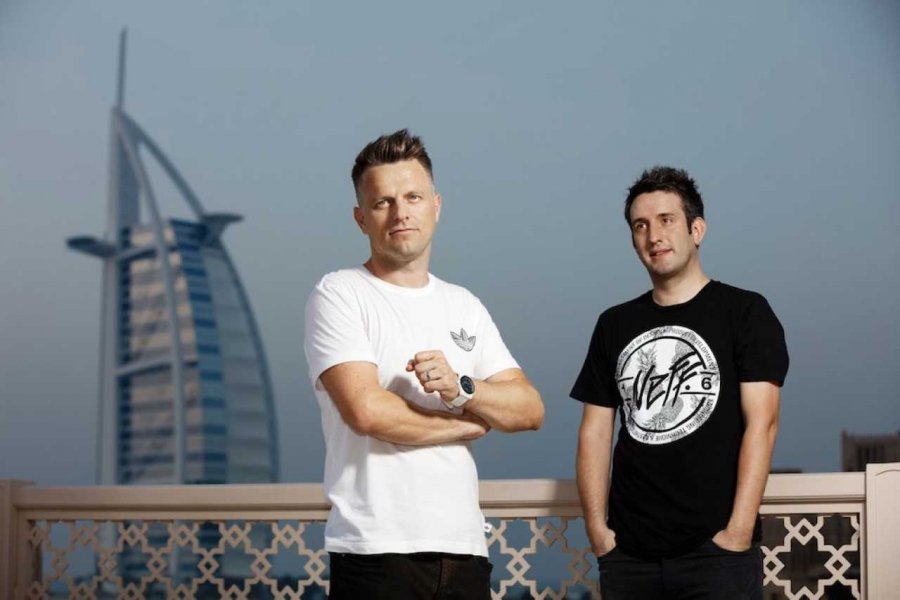 Hollaphonic
This music festival aims to celebrate the top 100 most-streamed songs on JOOX in 2018. In addition to top Thai artists including The Toys, Atom Chanakan, Peck Palitchoke, Da Endorphine, Cocktail, Stamp Apiwat, Urboy TJ, Klear, Slot Machine, YOUNGOHM, Polycat, Wonderframe, V Violette and Getsunova, British DJ duo Hollaphonic will provide the after-party with tracks like "Spaceship."
Nov 17, 3pm. Show DC, Rama 9 Rd., 02-203-1888. General Ticket B990 Baht Student ticket B800 on Eventpop.
Street artist ABI enlists iconic cartoon characters to the story of real life in the city.
​​​​​​Nov 17, 7pm. Scene Gallery, 2/F, Whiteline, Silom Soi 8. Free.
Inspired by Berlin's iconic nightclub Berghain, choreographer Jitti Chompee's latest piece explored gender and identity through an organic and raw dance composition.
Nov 17-19, 6:30pm. Neilson Hays Library, Surawong Rd., 02-233-1731. B1,000 (B400 students) on website.
---
Sunday, Nov 18
Once again, the Norwegian- Swedish dream-pop trio perform their Balearic-inspired tracks.
Nov 18, 8pm. NOMA, RCA Block C, 21/66 Rama 9 Rd., 080-939-7899. B850 on Ticketmelon.
Enjoy music and poetry from the side project of Pry Pathomporn and May T Moderndog. Support from JINTA band.
Nov 18, 6pm. PLAY YARD By Studio Bar, Ladprao Soi 8. B350.
Organic Supply hosts a yard sale offering cool secondhand items, vintage cameras, home-roasted coffee, and good food from a variety of stalls.
Nov 18, 4pm. Organic Supply, opposite Nakniwat Soi 7 (Ladprao Soi 71), 02-101-6410.
---
Ongoing
Get inspirations at this music and art festival whose 2,000-sq-meter area is devoted to do-it-yourself products and food, as well as workshop and live music.
Nov 14-18, 4pm. IMPACT Arena Muang Thong Thani, 02-833-4455.
An exhibition by Bangkok University students questioning women's representation in modern society .
Through Nov 23, 9am. SPACES, 3/F, Summer Hill, Sukhumvit Rd., 02-012-5100.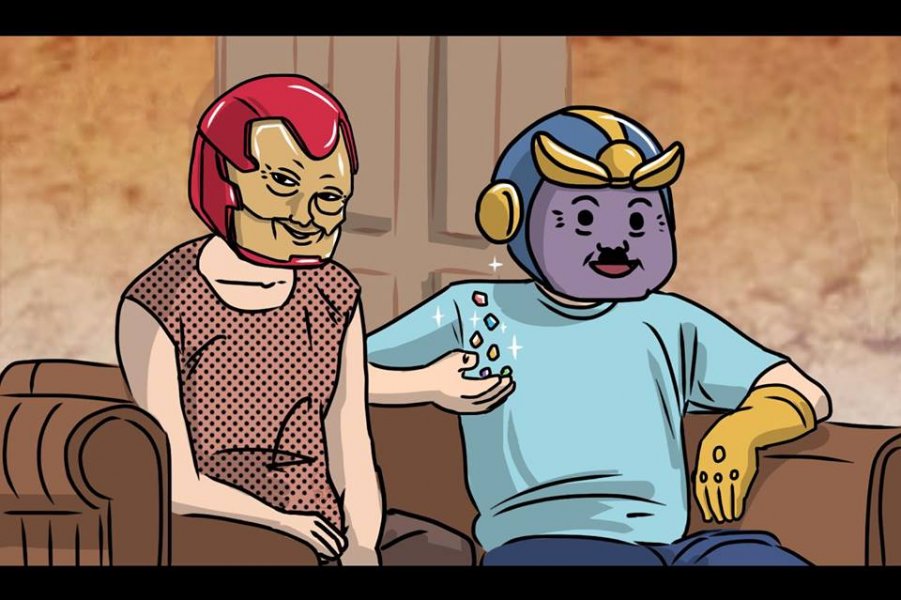 The anonymous and controversial online cartoonist known for his cute characters and satirical digs at Thai politics, will host his first public exhibition.
Through Nov 22. Artist+Run, 2198/10-11 Narathiwas Soi 22, 099-454-5955.
The celebrated New York-based Japanese photographer will showcase his photo series including "BLUE" and "Sacred Places."
Through Nov 30, House of Lucie, Ekkamai Soi 8, 095-478-9987.
Jaruwan Mueangkhwa's multimedia paintings represent the way lunar phases guide lives in Isaan.
Through Nov 30, 10am. YuYuan Art & Antique, Chiangmai Rd., 094-554-8883.
Various works from renowned and rising artists including sketches of the Pumin Temple by Professor Fua Haripitak, crayon works by Professor Aungkarn Kallanapong, drawings by Professor Ittipon Tungchalok with collections from his university days as well, sketches by Professor Suviraj Taotong, and print works by Professor Araya Rajchamroensuk.
Through Nov 30, 10am. River City Bangkok, Charoenkrung Soi 24, 02-237-0077.
The acclaimed Spanish cartoonist returns with his crudely illustrated black humor-laced comic strips, whose cheerful colors and light-hearted characters touch on socially-inhibited topics.
Through Dec 3. Woof Pack, 1/3-9 Sala Daeng Soi 1, 089-826-2299. B200.
A performance of Ariel Dorfman's psychological thriller, exploring the delicate balance between vengeance and closure in the aftermath of a totalitarian regime. Directed by Peter O'Neill and featuring Kelly B Jones, James Laver and Jaime Zuniiga, the production will run every Friday and Saturday of November.
Through Dec 1, every Fri-Sat, 8pm. Peel the Limelight Studio, 2/F, Jasmine City Building, 2 Sukhumvit Soi 23. 097-293-4274. B700 on www.peelthelimelight.com.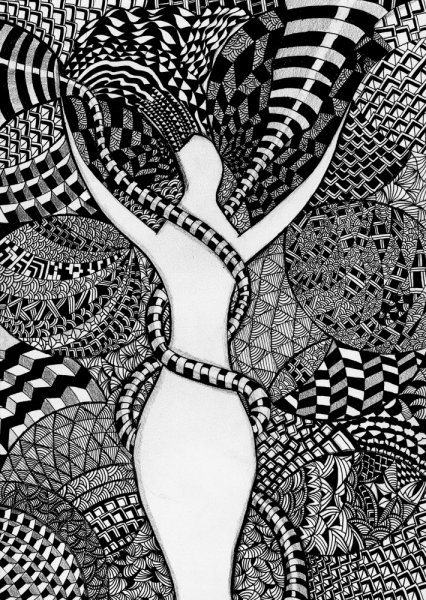 Conditioning from Pooja
Admire paintings and digital arts from three female artists, Pooja, Samantha, and Jda jda, questioning and exploring femininity.
Through Dec 8, 6pm. Jam, Charoen Rat Soi 1, 089-889-8059.
Black and white photographs by Chakrit Leelachupong, recording mourners' grief over the passing of beloved King Rama 9.
Through Dec 28, Kathmandu Photo Gallery, Pan Rd., 02-234-6700.
Indian artist Varsha Nair presents her multimedia works and a site-specific installation exploring displacement and gentrification.
Through Dec 2. WTF Gallery and Cafe, Sukhumvit Soi 51, 02-662-6246
Through Jan 13, Bridge Art Space, Charoenkrung Rd., 089-666-2051.