The ultimate guide to what to do in Bangkok this weekend.
---
Thursday, Nov 8
The acclaimed Spanish cartoonist returns with his crudely illustrated black humor-laced comic strips, whose cheerful colors and light-hearted characters touch on socially-inhibited topics.
Nov 8-Dec 3. Woof Pack, 1/3-9 Sala Daeng 1, 089-826-2299. B200.
Various works from renowned and rising artists including sketches of the Pumin Temple by Professor Fua Haripitak, crayon works by Professor Aungkarn Kallanapong, drawings by Professor Ittipon Tungchalok with collections from his university days as well, sketches by Professor Suviraj Taotong, and print works by Professor Araya Rajchamroensuk.
Nov 8-30, 10am. River City Bangkok, Charoenkrung Soi 24, 02-237-0077.
Miami DJ A-Train will host a night of hip hop beats.
Nov 8, Sugar Club, 37 Sukhumvit Soi 11, 082-308-3246. B200 ladies/B300 men (includes one drink).
Post-rock and synth-rock from a lineup including The 10th Saturday, Jia Pa Bor Sue, Follows, She and AVADA band.
Nov 8, 7pm. De Commune, 1/F, Liberty Plaza, Sukhumvit Soi 55 (Thonglor), 088-419-7380. B200.
---
Friday, November 9
The singer whose wide five-octave vocal range, power and style made her one of the most successful artists of the 1990s returns to Bangkok to belt out all-time hits like "Visions of Love," "Emotions," "Hero" and "Heartbreak." Tickets are B3,500-15,000 at Thaiticketmajor.
Nov 9. Bitec Bangna, Bitec Bangna Hall 106, 88 Bangna-Trad Rd., 02-726-1999.
Courtesy of The Comedy Club, the "godfather of South African comedy" is coming to Bangkok.
Nov 9, 8:30pm. The Comedy Club Bangkok, The Royal Oak Pub, 595/10 Sukhumvit Soi 33/1, 02-662-1650. B600 on ComedyClubBangkok.com/B800 on entry.
As part of The Creative District Gallery Hopping Night, admire paintings and digital arts from three female artists, Pooja, Samantha, and Jda jda, questioning and exploring femininity.
Nov 9-Dec 8, 6pm. Jam, Charoen Rat Soi 1, 089-889-8059.
House, deep house, tech house and psychedelic house from the Cube crew and special DJ guests including Alex Imix, La Yumar, Psynus, Wildealer, Yutaru_ThsT, and ahivar.
Nov 9, 10pm. Cube Nightclub, Silom Plaza, 095-252-8301. B200 (includes a drink).


---
Saturday, Nov 10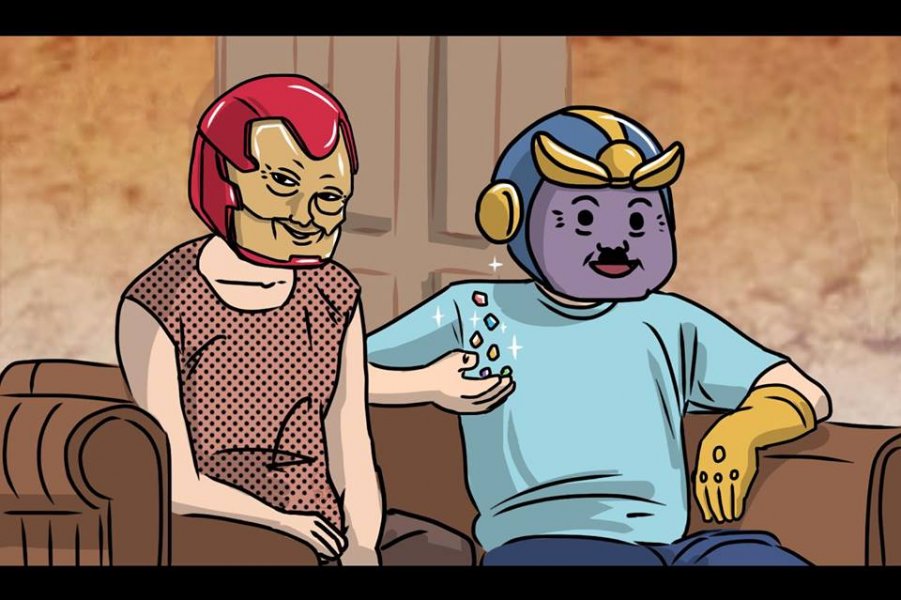 The anonymous and controversial online cartoonist known for his cute characters and satirical digs at Thai politics, will host his first public exhibition.
Nov 10-22. Artist+Run, 2198/10-11 Narathiwas Soi 22, 099-454-5955.
Soho Hospitality's party returns, featuring music from Grammy-nominated fusion artist Kenny Dope, prizes, and food and drinks from the parent company's many outlets including: Havana Social, Above Eleven, Charcoal Tandoor Grill & Mixology, Cantina Wine Bar & Italian Kitchen, Brasserie Cordonnier and The Bar Upstairs.
Nov 10, 3pm. Fraser Suites Sukhumvit, 38/8 Sukhumvit Soi 11, 083-542-1111. B300 (includes free-flow 3-4pm and one drink after 4pm).
Karma Klique hosts another party cruise along the Chao Phraya River, limited to only 500 seats. The lineup includes Moscow's brother duo Simple Symmetry, Yoshi Nori of Bass Kitchen Taipei and local mainstay Sunju Hargun. All ticket holders get access to an after party at Safe Room with a lineup of Chida, HIbiya Line, Marmosets, ZEEK and Chamapoo.
Nov 10, 3pm. Ticket is available on website. B1,300 here.
Happening magazine will transform House RCA into house of art, music and craft. Expect a big lineup of local bands including Moving and Cut, Poomjit, The Passion of Anna, O-Pavee, Daniel Didyasarin, Over Me, Better Weather, Superbaker, Whal & Dolph, Ziriphon Fireking, Pung Tantek, Coconut Sunday, Sin Singular, The 10th Saturday, Stoondio, Earth Patravee along with combinations of INK Waruntorn x Portrait and M Yoss x Plastic Plastic, and more.
Nov 10, 12am. House RCA, 31/9, Rama 9 Soi 26, 02-641-5177. B300 on website and Happening shops.
English indie pop group return to Bangkok with their new album Cool Like You.
Nov 10, Voice Space, BBD Building, 197 Viphavadi Rangsit, 02-261-3883. B2,300 on Ticketmelon.
This Thai meets Japanese party will cover art, video, fashion, food, and music. Japan's underground DJ MURO will join forces with our own Maft Sai on the decks, while there will also be live performances from The Paradise Bangkok Molam International Band.
Nov 10, 8pm. Studio Lam, Sukhumvit Soi 51, 02-261-6661. B1000 on Ticketmelon.
If love "Bomb A Drop", "Voodoo" and "Jump & Sweat", get ready to welcome the Tomorrowland's DJ and producer from Sweden Garmiani.
Nov 10, 8:30pm. BarBarBar, Arena 10, Thonglor Soi 10, 085-253-2000. B500 (includes a drink) or B1,200 for free-flow drinks on Eventpop.
Instrumental post-rock from Trymyshoes, GAD and Hope the Flowers.
Nov 10, 8pm. NOMA BKK, RCA, 080-939-7899. B350 (includes 1 drink) inbox Asia Sound Space.
Circus shows by talented performers from all around the world.
Nov 10, 2-3:30pm/5-6:30pm. M Theater, 2/F, Blue Box Studio, Phetchaburi Rd., 061-773-7999. Ticket B500 on Ticketmelon. Limited only 70 seats/show with first come first served seating.
---
Sunday, Nov 11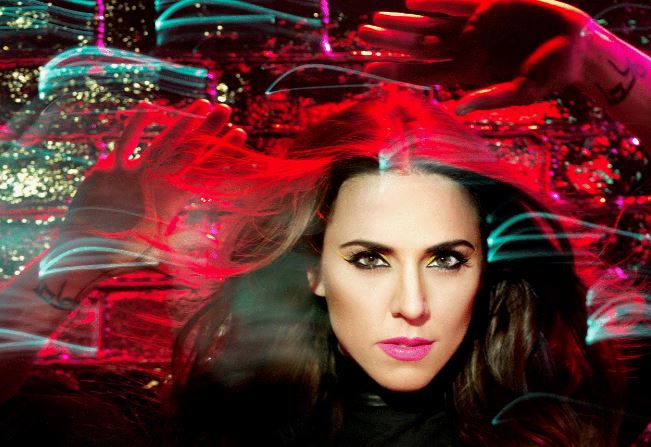 The pop singer, formerly known as Sporty Spice, performs catchy '90s and '00s classics like "Never Be the Same Again," "I Turn to You" and "Northern Star," alongside Spice Girls hits (fingers crossed) and and her latest single, "Room for Love." Tickets are B1,500-7,000 on ThaiTicketMajor.
Nov 11, GMM Live House, 8/F, CentralWorld, 999/1 Rama 1 Rd.
Malaysian artist and the founder of 1000tentacles Studio showcases the annual solo exhibition feature his renowned comic style works.
Nov 11, 3pm. Trendy8648.Popart, JJ Mall, Kampangphet Rd., 082-270-2320. Free.
A Psytrance soundtrack by Kosh, Psykid, Jack the Jackal, and Puffer P.
Nov 11, 9:30pm. Glow, Sukhumvit Soi 23, 086-614-3355. B250 (Includes a drink).
---
Upcoming
Beam's music festival is back for its second year, bringing genre-hopping headliners, from British deep house DJ Hot Since 82 and French electro-house DJ and producer Busy P, to Atlanta's hot up-and-coming rapper MadeinTYO, as well as many familiar Bangkok names. There will also be a molam stage by Studio Lam, an Auntys Haus pop-up streetwear stall featuring merch collaborations between Beamfest and Street X, and Mediterranean food from Appia (Nov 16), Vietnamese by Myanmar-based Rau Ram (Nov 17), and BBQ from Meat & Bones (Nov 18).
Nov 16-18. 72 Courtyard, Sukhumvit Soi 55 (Thonglor), 02-392-7750. Early bird tickets will go on sale on Nov 3, 5pm on Ticketmelon (B600/ day)/ regular tickets from Nov 7 (B700/ day).
---
---
Ongoing
A performance of Ariel Dorfman's psychological thriller, exploring the delicate balance between vengeance and closure in the aftermath of a totalitarian regime. Directed by Peter O'Neill and featuring Kelly B Jones, James Laver and Jaime Zúñiga, the production will run every Friday and Saturday of November.
Through Dec 1, every Fri-Sat, 8pm. Peel the Limelight Studio, 2/F, Jasmine City Building, 2 Sukhumvit Soi 23. 097-293-4274. B700 on www.peelthelimelight.com.
Jaruwan Mueangkhwa's multimedia paintings represent the way lunar phases guide lives in Isaan.
Through Nov 30, 10am. YuYuan Art & Antique, Chiangmai Rd., 094-554-8883.
Black and white photographs by Chakrit Leelachupong, recording mourners' grief over the passing of beloved King Rama 9.
Through Dec 28, Kathmandu Photo Gallery, Pan Rd., 02-234-6700.
The celebrated New York-based Japanese photographer will showcase his photo series including "BLUE" and "Sacred Places."
Through Nov 30, House of Lucie, Ekkamai Soi 8, 095-478-9987.
Indian artist Varsha Nair presents her multimedia works and a site-specific installation exploring displacement and gentrification.
Through Dec 2. WTF Gallery and Cafe, Sukhumvit Soi 51, 02-662-6246
Through Jan 13, Bridge Art Space, Charoenkrung Rd., 089-666-2051.