The indie festivals and gigs are piling up this November.
Khalid and Sam Smith have been and gone. Phew. This November it's the turn of indie fans to enjoy a wild range of alternative sounds. Here's the who, where and why.
---
---
The rock/electronic project of enigmatic Japanese multi-instrumentalist Keigo Oyamada returns at Voice Space. After making his name with Flipper's Guitar in the late '80s and early '90s, Keigo started recording under the moniker Cornelius (a homage to the Planet of the Apes), with 1997 album Fantasma earning him comparisons to the likes of Beck and Beastie Boys for its creative cut-and-paste production style. He followed that up with 2002's Point that showcased a more organic sound based on looping "found sounds." Tickets are B1,900-2,200 on Ticketmelon.
Nov 7, 8.30pm. Voice Space,BBD Building, 197 Viphavadi Rangsit Rd., 02-650-6000.
Essential listening:
---
After a sold-out show last May, American dream-pop band Cigarettes After Sex brings its gloomy mix of ambient and shoegaze sounds back to town, including Youtube hits like "Affection" and "K." Tickets are B1,800 available on Ticketmelon .
Nov 13, 6pm. Moonstar Studio, Lad Phrao Soi 80, 02-539-3881.
Essential listening:
---
The Canadian electronic duo of Raphaelle Standell and Alexander Kerby return to Bangkok for the first time since 2014 with their first album since that year, Tenderness. Their new songs based on Raphaelle's experiences over instant messaging and capture the state of relationships in this time of globalization. Get tickets on Ticketmelon at B850.
Nov 16, 9pm. NOMA, RCA Block C, 21/66 Rama 9 Rd., 080-939-7899.
Essential listening:
---
Beam's music festival is back for its second year, bringing genre-hopping headliners, from British deep house DJ Hot Since 82 and French electro-house DJ and producer Busy P, to Atlanta's hot up-and-coming rapper MadeinTYO, as well as many familiar Bangkok names. There will also be a molam stage by Studio Lam, an Auntys Haus pop-up streetwear stall featuring merch collaborations between Beamfest and Street X, and Mediterranean food from Appia (Nov 16), Vietnamese by Myanmar-based Rau Ram (Nov 17), and BBQ from Meat & Bones (Nov 18).
Nov 16-18. 72 Courtyard, Sukhumvit Soi 55 (Thonglor), 02-392-7750. Early bird tickets B600/day on Ticketmelon rising to 700/day from Nov 7.
Essential listening:
---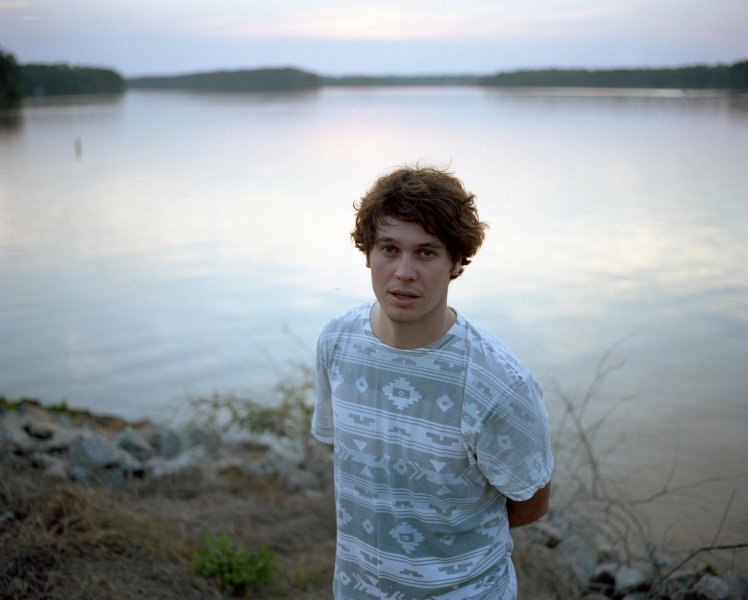 Gig promoters Have You Heard?, Seen Scene Space and music streaming service slash online music zine Fungjai are behind the one-day indie festival, which will take place at Live Park Rama 9 on Nov 17. The lineup announced so far is as follows: The Vaccines (UK), Washed Out (US, pictured), Dean (Korea), Miami Horror (AUS), PREP (UK), Sunflower Bean (US), Oddissee & Good Company (US), Elephant Gym (TWN), Solitude Is Bliss (TH), Wang Wen (CN), Vacations (AUS), Lucie Too (JP), Gym and Swim (TH), temp. (TH) and SOLE (TH). Early bird tickets are on sale now at B2,990, limited at 1,000 tickets only, after which it'll be B3,490—so hurry up and grab yours quick at Ticketmelon.
Nov 17. Live Park Rama 9, 065-509-9080.
Essential listening:
---
For the second time in Bangkok, the Norwegian-Swedish dream-pop trio perform their Balearic-inspired tracks. Tickets are B850 on Ticketmelon.
Nov 18, 8pm. NOMA, RCA Block C, 21/66 Rama 9 Rd., 080-939-7899.
Essential listening:
---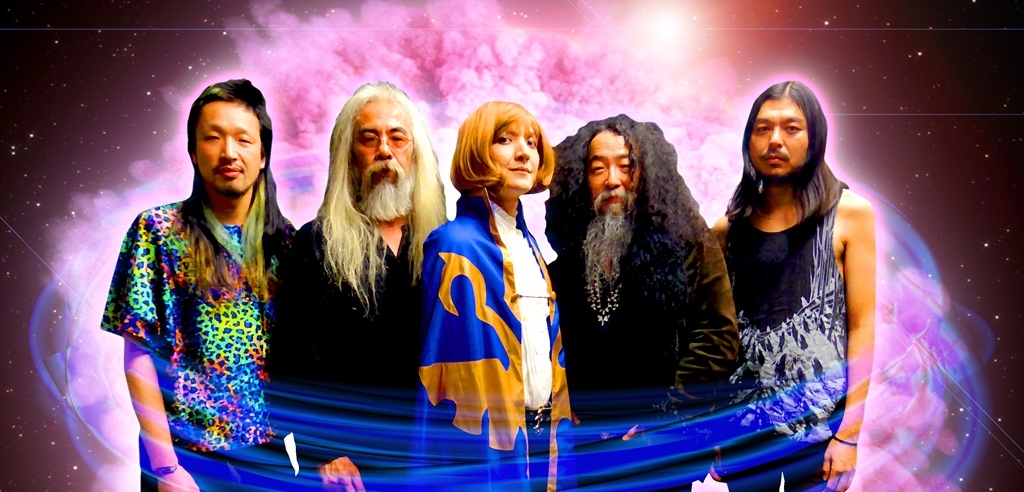 Acid Mothers Temple & The Melting Paraiso U.F.O.
Across three days and nights, various Sukhumvit venues will play host to a stellar lineup of local and international sound and visual artists, including Japan's cult psych-rock outfit Acid Mothers Temple & The Melting Paraiso U.F.O., Finnish saxophonist and electronic musician Jimi Tenor; veteran Finnish techno producer Jori Hulkkonen; and Japanese experimental producers Daisuke Tanabe and Yosi Horikawa. Also taking part will be some of Bangkok's most exciting underground musicians: Stylish Nonsense, Chladni Chandi, Desktop Error and Cut the Crab, just to name a few.
Nov 22-25. Various venues, including 12 x 12, De Commune, Live Cube (Okinawa Kinjo), Thonglor Art Space and Case Space Revolution (Broccoli Revolution). Tickets start at B1,000 from Ticketmelon.com.
Essential listening:
---
The first of a two-night showcase of Thai and Australian drone and improvisational music will welcome Australian noise-guitarist Robert MacManus (Raven Spawn) as part of his Asian tour, alongside Melbourne-born, Bangkok-based Bird Traps, Pink Guns & Floyd Roses, and Space War. They'll be doing it all over again, with a slightly different lineup, on Dec 2 at De Commune (B300).
Nov 22, 8:30pm. Jam, 41 Charoen Rat Soi 1, 089-889-8059. BTS Surasak. B200.
Essential listening:
---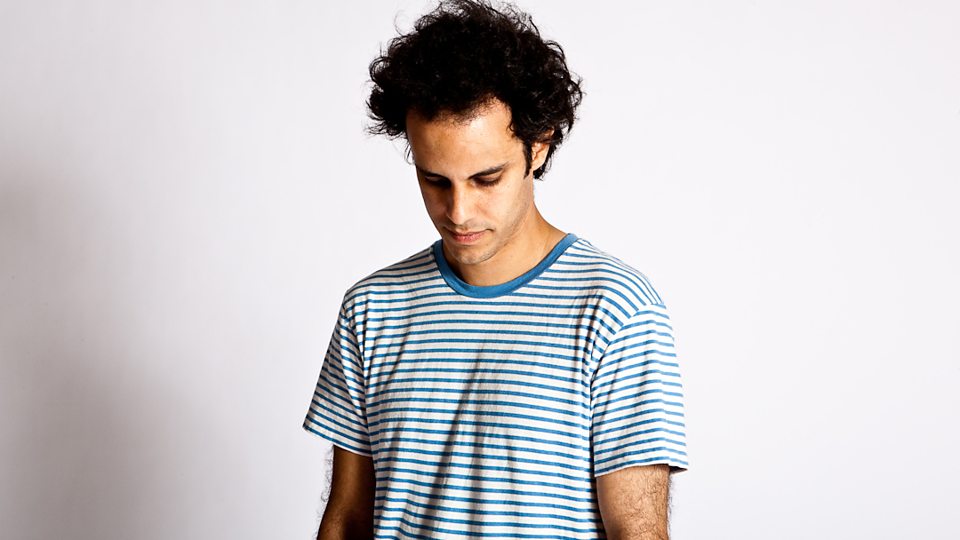 Siwilai City Club presents a two-day party dedicated to molam music. Headlining the two nights are Four Tet (Nov 23), the stage name of esoteric British DJ and producer Kieran Hebden (pictured), and DJ Nu-Mark (Nov 24), best known as the guy behind the decks of L.A.'s old-school hip-hop crew Jurassic 5. The two guests will appear alongside a pair of acts that have played a big part in the genre's recent resurgence, Paradise Bangkok Molam International Band and Toomturn Molam Group, who'll welcome to the stage iconic molam performers Angkhnang Khunchai and Kwanjit Sriprachan, respectively. Early bird tickets are B890/day until Oct 15 on Ticketmelon.
Nov 23-24, 6pm. Siwilai City Club, 5/F, Central Embassy, 02-160-5631.
Essential listening:
---
SixSix have announced that the internationally renowned Belgian brother duo, 2ManyDJs, will be coming to Bangkok, with support from KNATZ. Expect captivating audiovisuals and music ranging anywhere from progressive rock and funky R'n'B to trip hop and German techno.
Nov 24, 9pm. Live Arena, RCA, Petchaburi Rd. B690 on Ticketmelon.
Essential listening: