Are you thinking of upgrading your living space into a smart home? Whether you want a personal digital assistant, an improved home security to give you a peace of mind, or a better lighting system, these smart home devices will make your life so much easier all without having to lift a finger.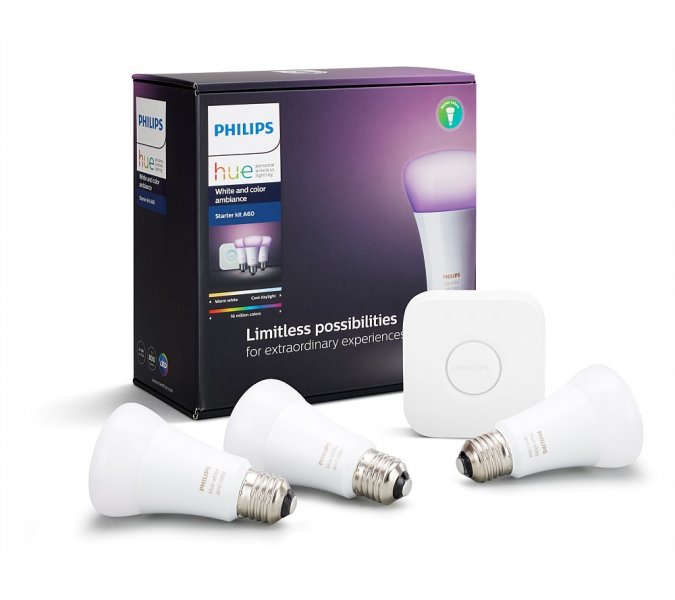 For creating the perfect ambient light to match any occasion:
Philips Hue White and Color Starter Kit A60
Easily control your white and colored light settings to create the right ambience by downloading the Philips Hue app and connecting the Hue bridge (included in the pack) to your Wi-Fi. Then you can control the lights in your home wherever you are. There's also an automated timer function on the app that lets you control when to switch lights on and off automatically, plus you can even sync the lights to the beat of your favorite tune. Whether you're in movie mode, having a house party or a romantic dinner at home. Each pack comes with three bulbs, compatible with Apple HomeKit, Google Home, Amazon Alexa, Siri and Google Assistant.
Price: B6,990
Available at .Life, 3/F, Siam Paragon, Rama 1 Rd., 02-610-9884-5. Open daily 10am-9:30pm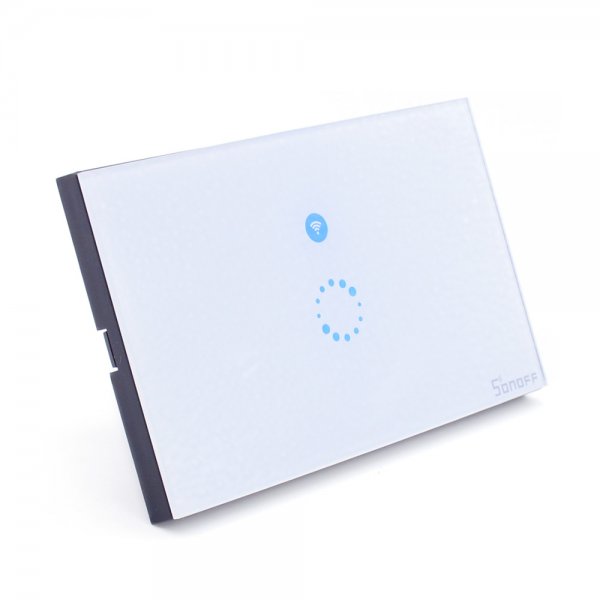 For switching off your lights without getting up from the couch:
Sonoff Touch Wi-Fi Light Switch
Sonoff reinvents the light switch as a crystal glass panel that lets you turn lights on and off from anywhere with its iOS or Android app, eWelink via Wi-Fi. Once connected, you can use the app to check real-time light status (in case you're out and forgot to turn the lights off) or set scheduled and countdown timers to turn your lights on and off at a specific time. Of course, you can turn the lights on and off manually by touching the panel's sensor button, or use the 433MHz RF remote control provided. The smart light switch also works with Amazon Alexa and Google Assistant.
Price: B700-800
Available at Sonoff Thailand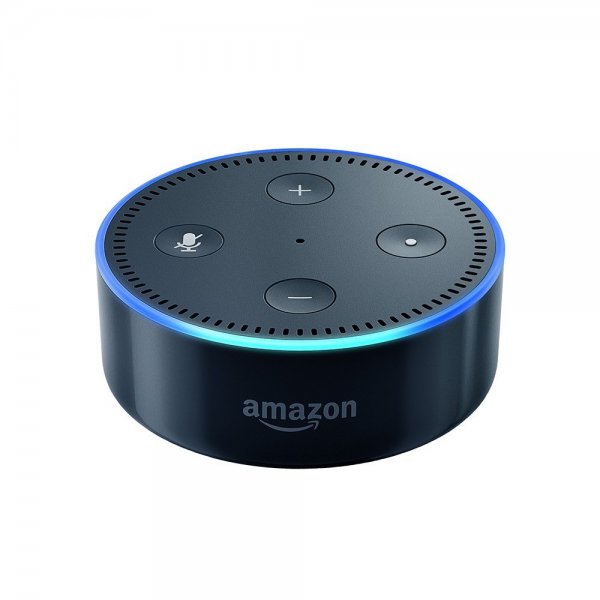 For playing sound, receiving calls, getting notifications and controlling lights all in one:
Amazon Echo Dot
A smart home just won't do without a smart speaker. Placing these digital assistants around the place will help you do anything without having to lift a finger. The second generation of Echo Dot from Amazon comes with a small built-in speaker that connects to the Alexa Voice Service to play your favorite music, make calls, send and receive messages, provide information, news, weather and loads more. Place one in your bedroom and use it as your alarm clock or in the kitchen to set timers while cooking. The Echo Dot also works with other smart home devices—use it to switch on the lamp, dim the lights or turn on the fan. Easy to set up from the Alexa app available for both iOS and Android.
Price:
B2,050
Available at Lazada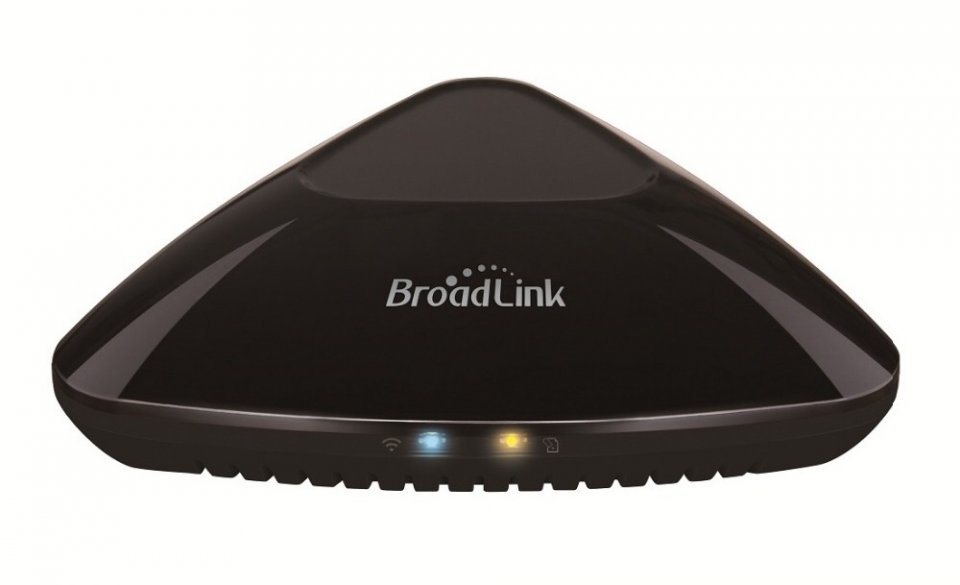 To control all your appliances from your mobile phone:
Broadlink RM Pro Plus
Consider this if you're sick of finding your pile of remotes. With this smart remote device, you can control a ton of your home appliances (that use a remote) including TV, air conditioning, motorized curtains, smart plugs and alarm sensors via the iOS and Android app Intelligent Home Center wherever. Fancy coming home to a nice, chilled room after a sweaty commute? Simply turn on your air conditioning before you get home. As the Broadlink RM has a temperature sensor, you can also set automatic functions to turn on your air conditioning when the temperature in the room gets too hot. The smart remote can be connected to Wi-Fi networks and IR/RF signals and is compatible with Amazon Alexa.
Price: B1,390
Available at Iotss Smart Home, 2 Ramintra Soi 5, 088-699-5557. Open Mon-Sat 10am-10pm www.fb.com/iotss.smarthome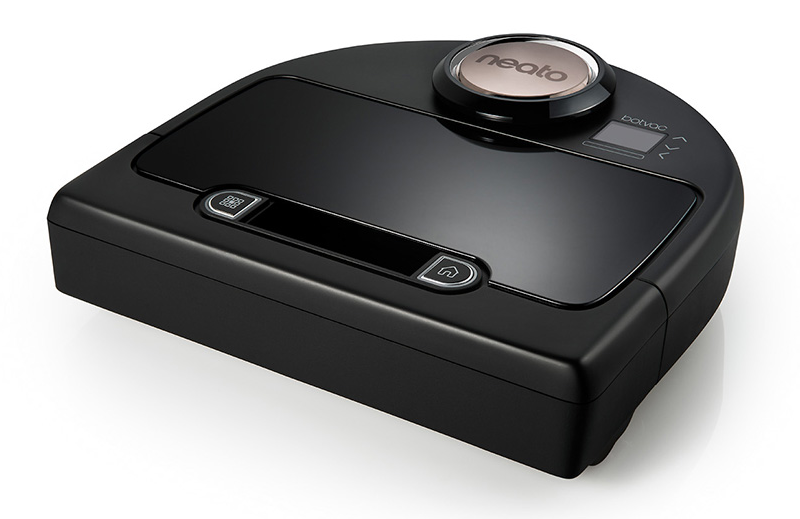 For cleaning the floor without lifting a finger:
Neato Botvac Connected Robot Vacuum
Unlike round vacuum robots, this one's angular design means it can reach into corners and close to walls. Oh, and get this: the robot uses laser smart mapping and navigation to scan the room its cleaning to know where it is and where it's going. You can control its actions through your smartphone using the Neato app for iOS and Android—start, stop and pause it, even when you're not at home. Other cool features include getting instant notifications about the status of the robot's cleaning session, creating cleaning schedules and viewing a summary of your robot's performance that day.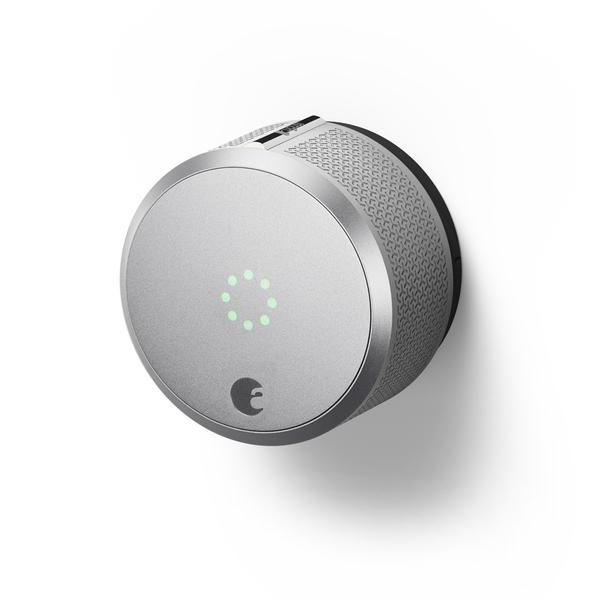 For securing your home through your phone:
August Smart Lock
Connect your phone to this US device through the app and you can set up "Auto Lock" and "Auto-Unlock" functions for your home. With Bluetooth enabled, the smart lock auto-unlocks when it detects you approaching the door and automatically locks again after you enter, when the app enters Home mode. Other cool features include a Guest List where you can give friends and family members access to the keyless smart lock and Tracking Activity, a 24/7 activity feed that lets you keep track who exits and leaves your home. The August Smart Lock is compatible with Apple HomeKit and Siri, while Amazon Alexa and Google Assistant can be integrated via connections to Wi-Fi.
Price:
B7,990
Available at Tsmactive